Photo credit: Patrick Breen/Arizona Republic
Ten years ago, Canada would have been described by common folk as a hockey country.
Yet, over time, the nation's heart has also begun to beat loudly for basketball. The rise of the Toronto Raptors, who prior to this year made the playoffs in seven straight seasons, inspired a new generation of fans and captured their interest. The Canadian talent across the country is at an all-time high, and as their stars continue to find success, so too has their program.
With the kickoff of the WNBA's 25th season, there has been a strong push across North America to shine a light on women's sports. Tangerine recently announced it had become the WNBA's first foundational partner within Canada in an effort to grow the game on its own soil, and the league also reached agreement to broadcast over fifteen games on major Canadian networks.
While there has certainly been remarkable progress to date, there is still so much more to do.
As the game continues to grip the hearts of its fans, key stakeholders need to do everything in their power to ensure this is more than just some marketing campaign businesses ride for the sake of good public image. From the broadcast corporations, sponsoring partners, and Canada's biggest sports organizations, this needs to truly be a sustained effort to keep women's basketball in the spotlight where it deserves to be.
Let's be perfectly clear, too: the product has been excellent for a long time. Now that they have the proper platform, naysayers cannot fall back on the same tired excuses that have been trotted out for years. The league is loaded with serious star talent, the matchups are fun and competitive on a nightly basis, and it projects to be a profitable standalone business entity. There is nowhere left to hide, and simply no more denying that the WNBA deserves its share of love.
There is a real opportunity for Canada to be global leaders in growing the sport and showing the positive benefits of inclusiveness for all in sports. Here's a few key areas that need to be tackled to make sure this effort is sustained for the long haul:
Increasing Viewership Access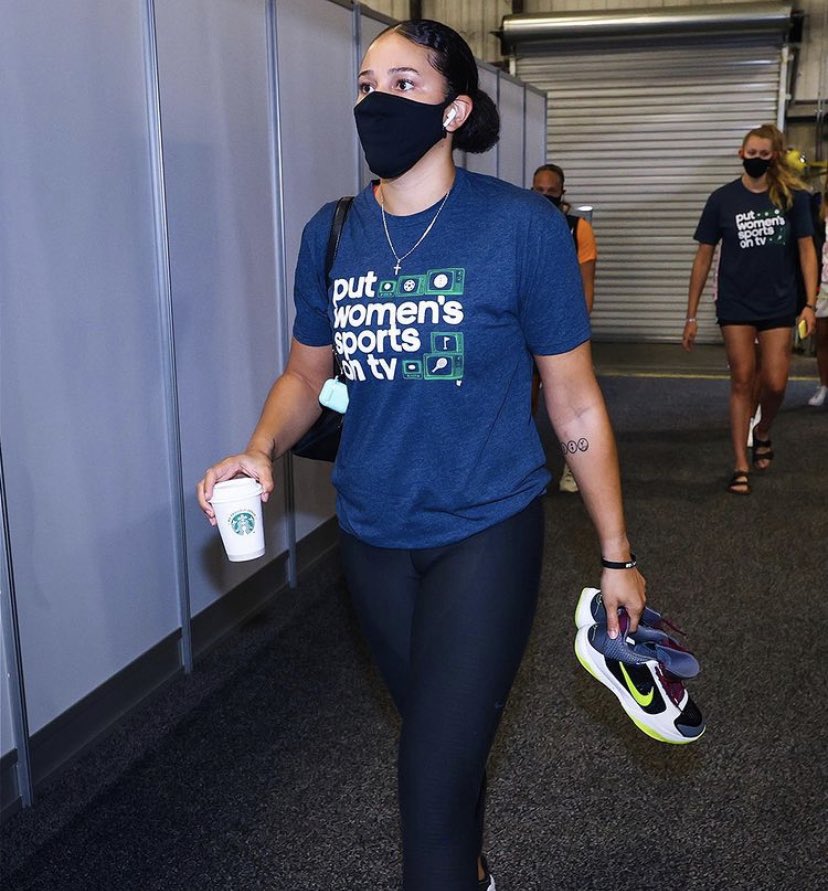 Last week, NBA Canada issued a press release that the WNBA's opening weekend viewership rose 325 percent over last year's numbers, which were already up 68 percent over 2019.
The underlying message is quite simple: the demand for the product is there, and all networks need to do is supply easy avenues for viewership for the formula to work.
So far, the WNBA has announced plans to broadcast fifteen games on TSN and Sportsnet through the first three weeks of the year, with the rest to be determined. There are 216 total games being played across the WNBA this season – there is a month-long break for the Tokyo Olympic Games between July and August – so there is certainly no shortage of content.
While the sporting schedules are certainly condensed at the moment, there is going to be ample opportunity over the summer to keep this momentum going. By the time the Olympic break is over and the season is ready to resume, beginning with the Commissioner's Cup Championship – the WNBA's mid-season tournament featuring the league's top teams, and a great way to kick off the second half of the season.
The interest continues to be there, and by the time the second half of the season gets underway, the WNBA won't have to compete with the NBA and NHL playoffs for viewership. Continuing to integrate the WNBA as part of regular programming rotations will keep the interest in the sport high, and truly give them their own dedicated platform for a period of time.
That time period after the Olympics where they are one of the prime feature sports in Canada will be critical in terms of generating an audience and getting newer viewers excited about the league and its content. There won't be a power struggle, and certainly there will be more room for broadcasting than just one game every two or three nights. It represents a key opportunity to keep the sports' growth momentum going, and networks will need to capitalize on it.
Spotlighting Canada's Stars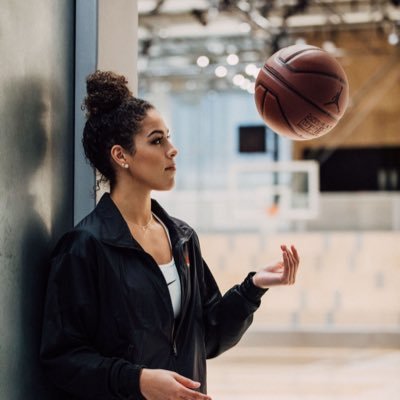 With all the basketball talent coming through the Canadian system right now, the next generation of role models are living in our own cities, and we need to continue to get to know them.
Canada has done a solid job of promoting its homegrown stars to this point, and with a larger platform in place, there is an even bigger opportunity to continue this effort. These are the three players on WNBA teams:
| | |
| --- | --- |
| Player | Team |
| Kia Nurse | Phoenix Mercury |
| Natalie Achonwa | Minnesota Lynx |
| Bridget Carleton | Minnesota Lynx |
List of active Canadians on a WNBA roster as of May 29th, 2021
Over the past few years, Kia Nurse has emerged as the face of women's basketball in Canada. By all accounts, she has earned the role; Nurse has been competing on the national stage for Canada since 2013, when she was just 17 years old. She played a key role in helping Canada win their Olympic qualifying bracket for the Rio Summer Games in 2016, eventually leading them to a seventh-place finish.
She was selected tenth overall in the 2018 WNBA Draft by the New York Liberty and was named an All-Star during the 2019 season. She signed with the Phoenix Mercury in the summer as a free agent, and while the team is battling injuries and has stumbled out of the gate to a 2-3 start, she expects to play a significant role with future Hall of Famer Diana Taurasi sidelined for the next month. Nurse is also a two-time champion and MVP in the WNBL (the Australian women's basketball league).
Kia also earned national praise for her role in the Toronto Raptors' historic all-women's broadcast on March 24th of this year as the team's play-by-play analyst. She was lauded for her intelligence and charisma on air, with many calling for the all-women's broadcast to be featured more frequently.
Bridget Carlton is one of the most decorated women's basketball players in Iowa State Cyclones history. After a successful career, she declared for the WNBA draft, where she was selected in the second round by the Connecticut Sun in 2019. The Chatham, Ontario-native signed with the Minnesota Lynx halfway through the same season after a surprise release, and has worked her way into a starter's role over the past year.
Her running mate, Natalie Achonwa from Guelph, came to the Lynx this year after spending the first six years of her career with the Indiana Fever. Achonwa started 11 games for the Fever last season and has established herself as a strong interior presence on both ends over the course of her career, outworking her opponents in the paint and bruising for buckets.
Continuing to spotlight these stars will only keep the WNBA in the conversation, especially since Canada has yet to be able to call a WNBA team their own. Networks and corporate sponsors alike must continue to give them the platform they deserve, so that the next generation will practice at the park and want to be like them. Canadian basketball can only benefit from having more role models, especially those that promote inclusiveness and diversity.
The Canadian trio represents 11 percent of the WNBA's international player base. Nurse, Carleton, and Achonwa are going to be a big reason why that number will only continue to grow in the coming years. Shaina Pellington (University of Arizona), Laeticia Amihere (University of South Carolina), and Aaliyah Edwards (University of Connecticut) are up-and-coming names to watch out for.
It's Time To Have The Talk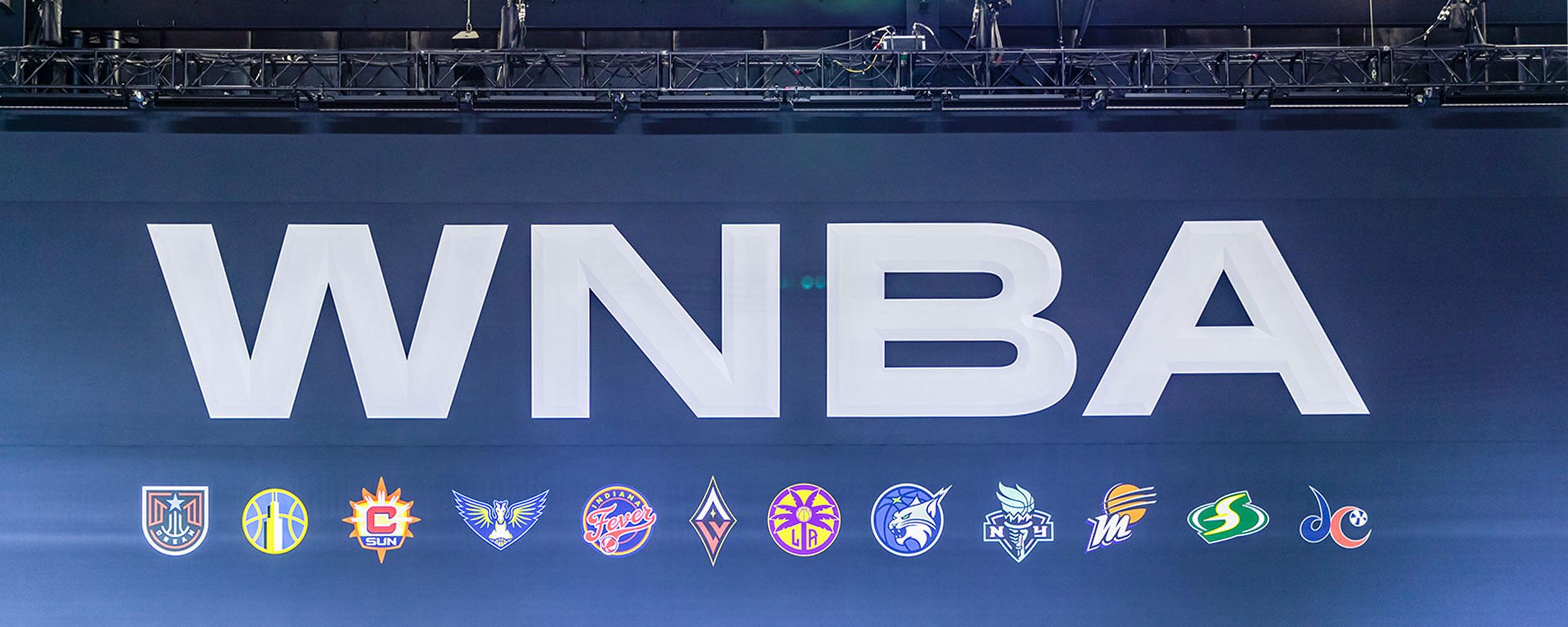 While it's been discussed here and there at times, it is time for Canada to have that talk.
Yes, it's time for the WNBA to come to Canada, and for the league to expand beyond its current twelve-team format.
The league is on the cusp of monumental growth, and by expanding the game to new cities – and new countries – they can generate even more revenue, grow their platform even further, and make a big impact on women's basketball in North America.
It does make a significant difference to have success stories from your own city. Much of basketball's growth in Canada has been spurred by the Raptors' success in recent years, as players such as Kyle Lowry and DeMar DeRozan have been exemplary ambassadors for the game to the city. For an aspiring hooper to be able to look at her home team and want to take after the player who brought success and glory to her city makes a huge impact, and it's one that would benefit Canada greatly.
In 2019, two entrepreneurs from Toronto, Max Abrahams and Daniel Escott, announced they were going to be pushing for a WNBA franchise in Toronto. The bid was announced just two weeks after the Raptors captured Canada's first major basketball championship, and while they came in with lofty expectations, it never materialized. The WNBA was not prepared to engage in expansion talks at the time, and the two advertising executives were unable to put a bidding group together.
Two years later, the circumstances are completely different. The league is on a clear upward trajectory, basketball has now become Canada's most popular sport, and interest levels are at an all-time high. From a business perspective, it makes a lot of sense for the WNBA to penetrate the Canadian market and open up brand new revenue streams with broadcasting rights, expansion fees, and more.
Given their prominence in Toronto sports and major clubs, it would stand to reason that any potential Toronto WNBA franchise would run through Maple Leaf Sports & Entertainment, the holding company that owns the majority of the Toronto Raptors, Maple Leafs, Argonauts, and Toronto FC.
The company is jointly owned by media conglomerates Rogers and Bell, and despite a down year in 2020 and another projected revenue decrease in 2021 due to lack of fans in the stands, there is more than enough money within the organization for an investment to be made.
Other basketball hotbeds in Canada should be considered for a franchise as well, such as Vancouver and Montreal. Vancouver, in particular, is an intriguing spot for the WNBA to land; there hasn't been a major professional basketball team in the city since the Vancouver Grizzlies were relocated to Memphis in 2001.
Perhaps the most optimal strategy would be for the WNBA to consider a two-franchise expansion into Canada, much like what the NBA did in 1995. Toronto and Vancouver make the most sense to capture the most market share, and for Vancouver to re-assess its appetite for a basketball market after a 20-year hiatus.
It is terrific to see the WNBA finally receive its flowers, being so long overdue. That being said, there's still a long way to go. Growing the game in Canada will only be a positive thing going forward, and everyone has to be involved in the effort; it can no longer just be the women fighting for themselves anymore. Allies have stepped to the plate in a big way so far, and that impact is going to be felt in Canada for generations to come.
The time to make a difference is right now.
Support the WNBA. Support diversity and inclusiveness in sports for everyone.