Click here for the previous installment of "Comparing the Toronto Raptors to".
SPOILER ALERT: The finale to Breaking Bad aired eight years ago. There are no excuses; you should have watched it by now.
Breaking Bad has long been considered the example of how to create a good television show. Vince Gilligan's cinematography is second to none, the actors' portrayal of their characters, and their development through the series, is impeccable. Given how much critical acclaim it has received over the years, and it finding new life on Netflix once again, it is safe to call Breaking Bad a masterpiece.
So, what does one do when presented with some of the most legendary fictional characters in history, from what is considered television's best drama ever? You compare said characters to Toronto Raptors, of course. For the purpose of this exercise, Better Call Saul will be omitted.
Let's begin, shall we?
Walter White – Nick Nurse
While unconventional to go with the coach first over the players, the similarities between Walter and Nick Nurse stretch well beyond the glasses and goatee.
Walter is something of a mastermind, and is constantly playing chess in his own head. Nurse, a notorious basketball innovator, is typically one step ahead of his competition and constantly concocting schemes to help his team push through.
Of course, the massive disparity is that Nurse uses his brain for good and Walt uses his for evil. Nick is constantly lining up his players in the right positions to set them up for success, and Walt is often using those around him as pawns. The biggest brain in the room, Nurse deserves to star as the titular character, as he's been one of the driving forces behind the Raptors' success since his arrival in 2013.
Add to that, no matter how many squabbles he gets into with Pascal Siakam, you just know it's out of love.
Jesse Pinkman – Pascal Siakam
Throughout Breaking Bad's tenure, Jesse is the character who starts as the innocent young kid and grows up to become a master in his own right. Of course, he and Walt meet when Jesse is just 18 years old as a high school dropout, but he gets pulled into Walt's life and develops many critical skills.
Pascal Siakam notoriously began his athletic career as a soccer player before switching to basketball, and came to the team as a raw player without much of anything. Over time, he continued to work with Nick Nurse (fittingly, our Walt) and became an extremely skilled player, and a critical component of the team.
Siakam has become the focal point of the Raptors, and Jesse becomes just as critical to the operation to where they cannot function without him. Jesse is also shown to be a kind and compassionate person at heart, and like Pascal, he loves science!
Mike Ehrmantraut – Kyle Lowry
The grizzled veteran who is both too old for the nonsense, and extremely methodical in their movement? This was too easy to pass up.
Mike is, in many ways, the backbone of the show, much like how Lowry is the heart and soul of the team. They're both always there when you need them, and they like to go about their business, but make no mistake; they are really good at what they do.
Mike also acts as something of a mentor to Walt and Jesse throughout the show by calling on past experiences; of course, Lowry has been through it all with the Raptors, and is now slowly handing the keys over to the new generation.
Plus, he's great with his kids!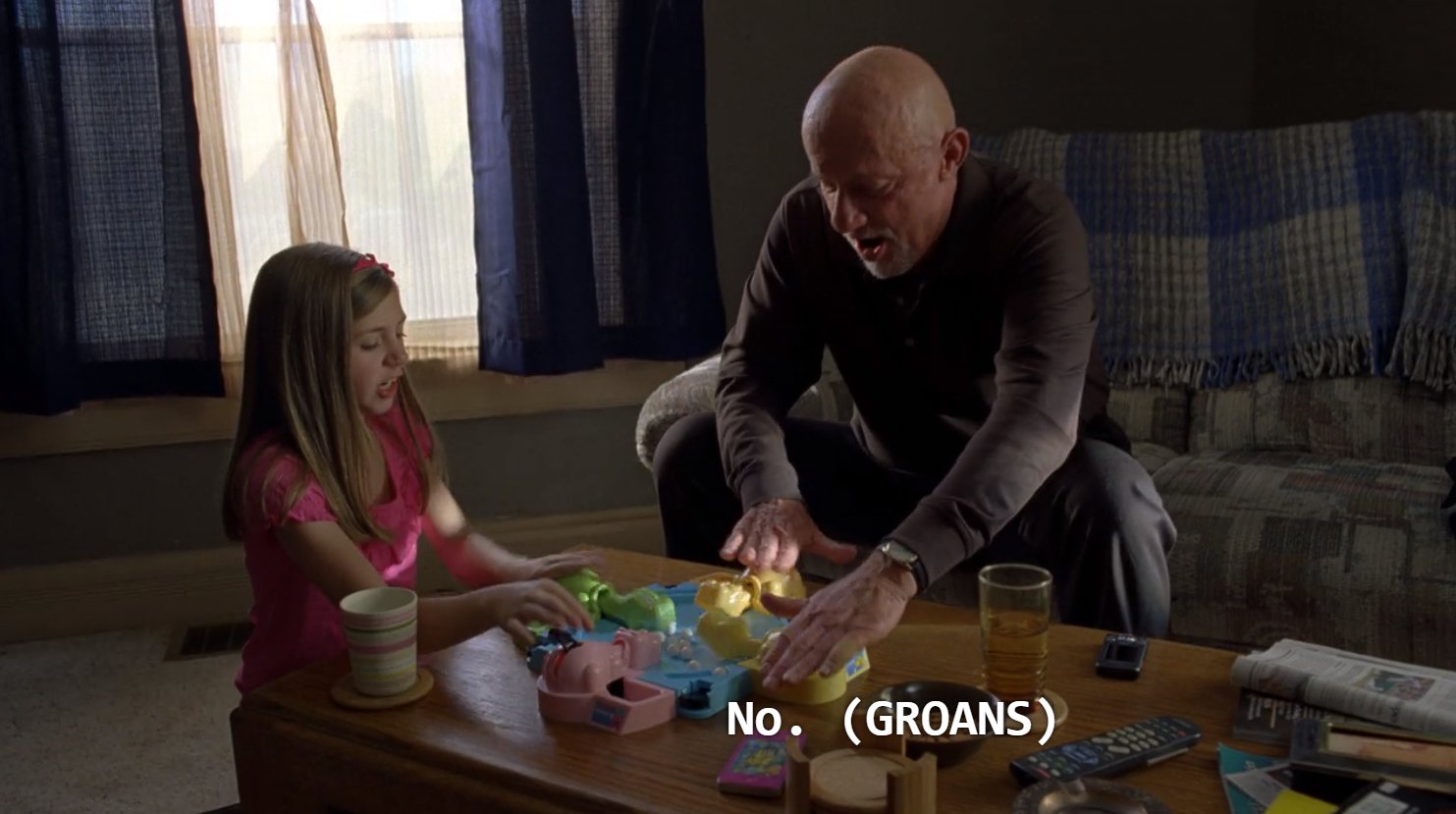 Hank Schrader – Fred VanVleet
Snarky, bashful, and one of the toughest characters on the show. Hank has been through it all; he's been framed, he's been shot at, he's been betrayed, and was still a fighter to the very end. Fred VanVleet is similar in that manner; he literally has a scar on his face from the 2019 NBA Finals to show for it.
Both of these characters are tough as nails, snarky with other people, but have a lot of love in their hearts and are passionate about what they do. Hank takes pride in his strong sense of justice, and is always willing to bet on himself in spite of any circumstances in front of him. Sound familiar?
Saul Goodman – Bobby Webster
The smart, shrewd, and tactical men with the ability to work the laws to make things happen. Saul Goodman is constantly finding loopholes in the book of law for his clients, and is silently a brilliant man. He knows how to get things done and orchestrates many of the show's events.
Bobby Webster began his career as a cap guru working in the NBA office before taking his talents to the Raptors, and is constantly working the CBA in a similar manner. He talks a lot less than Saul, but he did orchestrate the Kawhi Leonard trade and has been behind many brilliant finds of his own, finding unconventional ways to succeed.
Unfortunately for Bobby, he doesn't have any cool commercials like Saul does, or as catchy of a name (though Saul had to fake his), but at least he has a championship to show for it. They both do have lots of connections, however.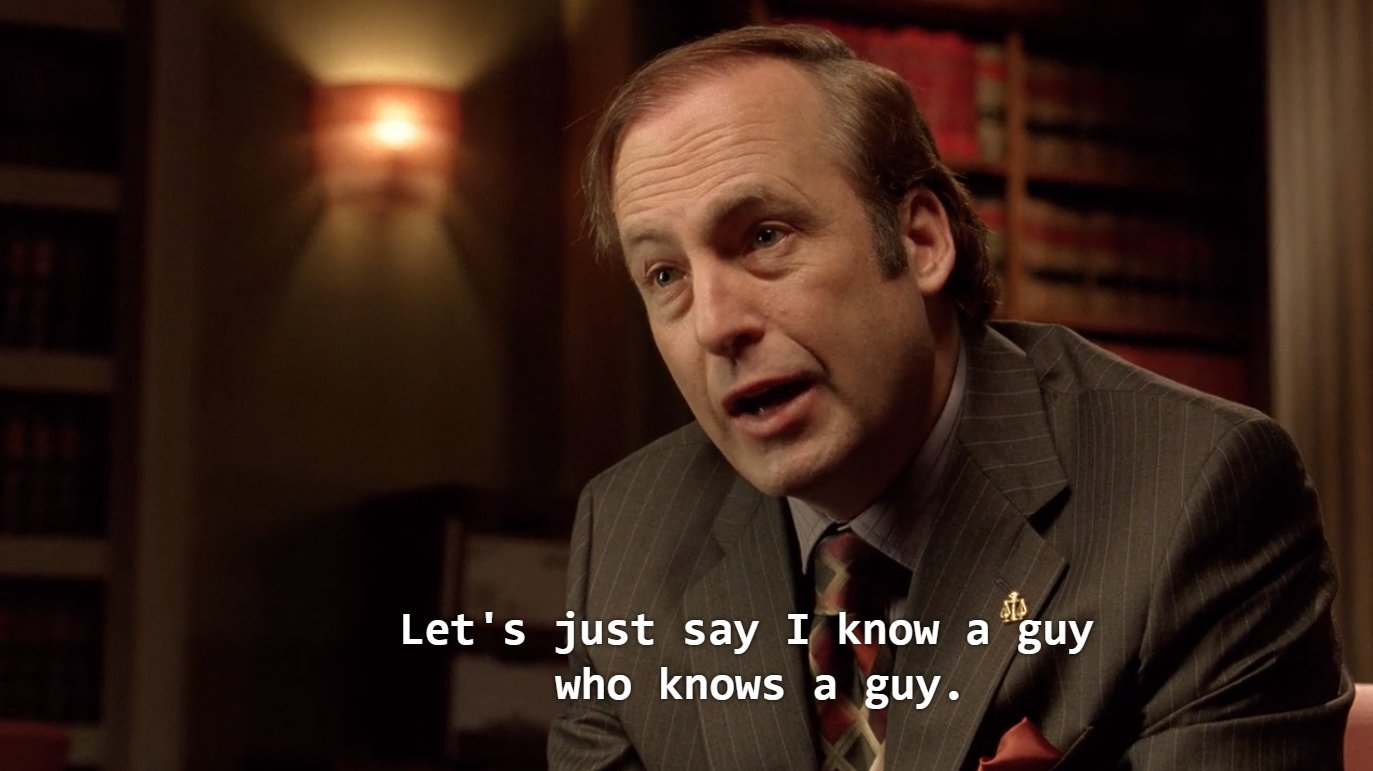 Gustavo Fring – Masai Ujiri
The head honcho of a major organization. A cunning, revered figure throughout their tenure. You absolutely never mess with this guy.
This is both Masai Ujiri and Gus. While Gus is known as a smart and methodical man, he is also shown to be ruthless in his own right, doing whatever it takes to win. While Masai has a lot more of a heart than Gus ever did, he too is focused on the mission of delivering Toronto championships.
Masai does not secretly own a restaurant with the sole purpose of laundering money, but let's face it – if he ever did, it would probably be damn delicious, like I imagine Los Pollos Hermanos would be. These guys are the undisputed bosses – no further questions.
Skyler White – OG Anunoby
Doesn't have many lines, but it's more about what they do than what they say. Arguably has some of the most expansive character development over the course of the show. Doesn't show much emotion throughout, but occasionally has outbursts. Doesn't participate in the heinous acts, but is capable of them from time to time:
Walter White Jr. – Malachi Flynn
Gary Trent Jr. would've been a potential option here, but that would have solely been based on the "Junior" in their names. Instead, let's go with the better name-based joke: they both call themselves Flynn! Malachi is also kind of the Raptors' new son, being the rookie and all – just a happy kid with good instincts.
Todd Alquist – Gary Trent Jr.
Todd enters the show in Season 5, and while he has a later arrival than many of the other characters, he proves to be a very important person in terms of how the show concludes. Trent Jr. arrived at the trade deadline and will look to be just as critical to the Raptors – minus the whole eventually turning out to be actually evil thing.
Tuco Salamanca – Also Nick Nurse
Gets irritated very easily.
While the cast of Breaking Bad is generally lots of shady and evil people, the Raptors exude the opposite energy; they are good in nature and genuinely work together, whereas people in Breaking Bad are mostly turning on each other constantly. The team is still in a slump, but much like these not-so-lovable characters, they will find a way to break the bad eventually.