Photo Credit: Sportsnet
When Sportsnet released their statement announcing the Raptors' main coverage this season, it left a lot of fans surprised, but there was also a burst of excitement around the announcement.
On Thursday, Sportsnet released its official statement detailing their coverage of Raptors games, including when and where they'll broadcast their share of 41 games, as well as the team that will be working on-air. One notable name that was missing from there was longtime TV analyst Leo Rautins, who has been working broadcasts since the team's inception 26 years ago.
While Rautins won't be returning to Sportsnet broadcasts for this season, he confirmed on his own Twitter account that he is still going to be a part of the Raptors family as a studio analyst with TSN. Instead, Matt Devlin will be joined by two new members on the broadcast this season: former Raptors player and coach Alvin Williams, now a Sportsnet correspondent, and former player and coach Amy Audibert, who has been a TV analyst at practically every level of basketball.
Williams will join Devlin in the booth to provide analysis and colour commentary on the game, while Audibert will post up courtside working as the sideline reporter. Danielle Michaud, who served in the sideline reporter role for the 2020-21 season, will move to the studio as a co-host alongside Brad Fay and Sherman Hamilton.
Sportsnet is giving the opportunity for new faces to shine, and the broadcast itself is loaded with diverse and knowledgeable talent. Between Devlin, Audibert and Williams, there is a combined approximately 70 years of experience being around the game of basketball. One thing is abundantly clear: this crew knows their hoops, and Raptor games will be an absolute joy to listen to when these three are on the call.
So, for Raptors fans who want to get to know the new broadcast members before the season begins, look no further. We'd like to formally introduce you to Amy Audibert and Alvin Williams, the two newest regulars on Sportsnet's broadcast.
We promise you're going to like them a lot.
Amy Audibert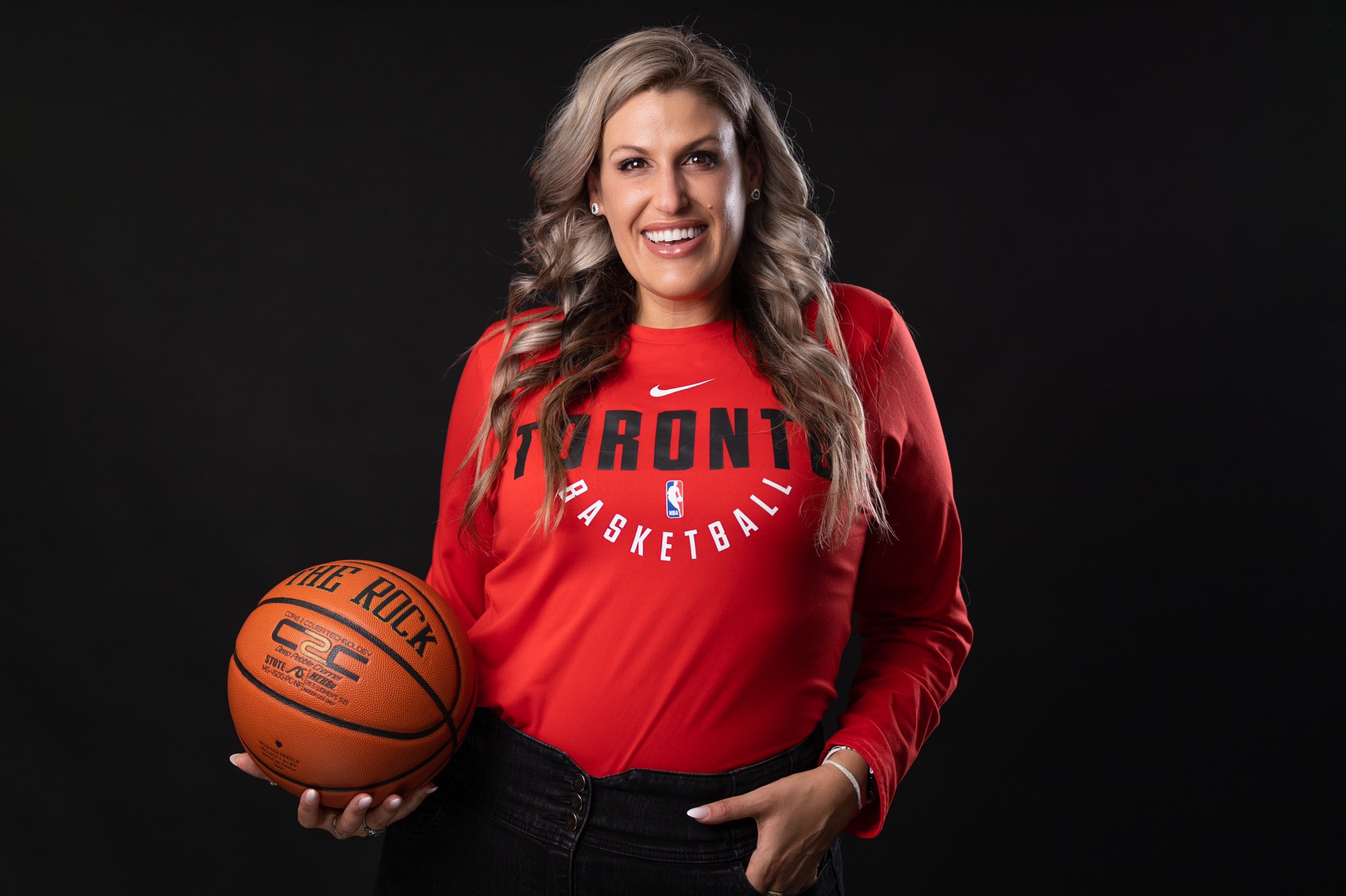 Raptors fans: if you don't know Amy Audibert's name yet, you really should. Amy has been on the hoop scene for decades, and the best part of it all is that she's just getting started.
Audibert played basketball at the collegiate level for the Miami Hurricanes, and while injuries may have cut her playing career short, it certainly didn't keep her from the game she loves. She eventually returned to her hometown and entered Niagara College's broadcasting program for Radio, Television and Film, where she graduated and began a career as a broadcaster in basketball, calling games for the University of Buffalo.
Then, as one opportunity led to another, and she continued to work her way up the ranks, eventually catching on with major networks such as ESPN, Time Warner Cable, and some correspondence on TSN over the past year. She has called games at the university level, the WNBA, the G League, and the NBA as well. She also previously worked as an assistant coach on the women's basketball team at Brock University.
Most recently, in the past season, she served as the TV analyst for the WNBA's Atlanta Dream in 2020 during the "Wubble", and then in 2021, took on analyst duties for Raptors 905 broadcasts during their season in Orlando. She also served as a studio co-host during Toronto's historic all-women's broadcast that aired on March 24th, which received widespread acclaim across all of North America and sent ripples through the television waves.
Audibert's strong attention to detail and passion for the game is something that really tends to stand out when she is on the call, and this stems from her personal experience as a player and a coach. On broadcasts, she is not only quick to call out coaching schemes and plays, or a player's mentality on the court, but she can articulate this extremely well to the viewers, which enhances their knowledge and creates a refreshing experience.
Amy Audibert has spent the vast majority of the last twenty years around the game of basketball, and at every turn, she has continued to pass her wisdom, expertise, and love for the game to those around her. Now, Raptor fans will get to experience this firsthand with her working the sidelines and getting the chance to interact with fellow players and coaches, and we are all going to be better off for listening to her.
Alvin Williams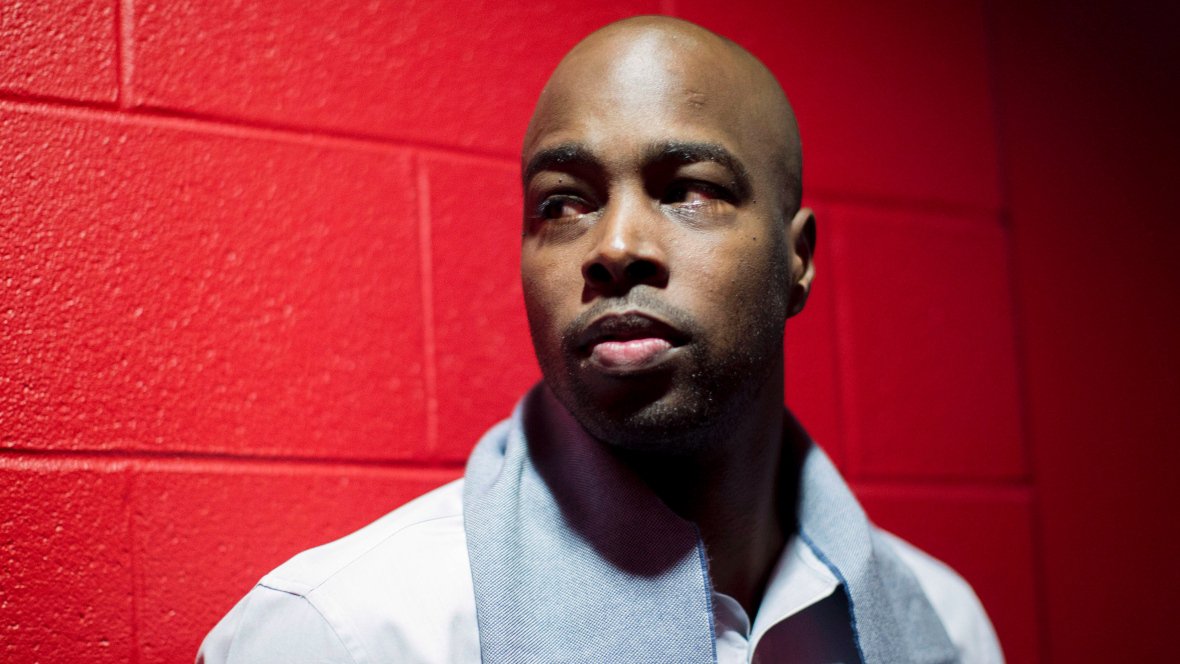 Longtime Raptor fans know this man particularly well, and you'll be happy to know that Boogie is BACK.
Williams both began and ended his basketball career with the Toronto Raptors, and holds one of the longest tenures with the team. He was drafted with the 47th overall pick in the 1997 NBA Draft by the Portland Trail Blazers and was traded to the Raptors midway through his first season as part of the six-player deal that saw Toronto trade Damon Stoudamire away.
Williams helped to guide the team to their first postseason appearances in franchise history from 2000-2002, and hit a critical shot in Game 5 of the 2001 playoff series against the New York Knicks that helped the team win their first-ever playoff series; a shot that would stand as one of the franchise's top playoff moments for more than a decade until the We The North Era.
While he stood as one of the longest-tenured Raptors, spending eight and a half years as a player with the team, the back half of his career was derailed by a knee injury that would sideline him for most of the final few seasons with the team. He was eventually waived due to his medical status at the conclusion of the 2005-06 season, and would play two games for the Los Angeles Clippers some months later before retiring.
Two years later, Williams was hired as a player development coach for the Toronto Raptors under Bryan Colangelo's regime, eventually working his way up to the Director of Player Development role, and departed after the 2012-13 season. Since then, he has worked as a correspondent on Sportsnet, often appearing as a studio analyst during the Raptors' playoff games. Now, Williams will see an expanded role on a regular basis, continuing to share the game he loves with the fans who once adored him as a player, and new fans who will admire his expertise.
With Audibert and Williams on the call, Raptors fans can look forward to broadcasts that not only conjure up their own excitement for the game we all love, but one that will expand our knowledge on a higher level as well. By surrounding Matt Devlin's signature charisma with hoop heads who share in his excitement, Sportsnet is truly devising a winning formula for how to not only please the fans they currently have, but to encourage newcomers to give the sport a try.
A team that is not only diverse, but extremely knowledgeable, can only help the game grow in this country, and that is the ultimate goal of the broadcasters here. This trio can absolutely take it there.
Stay tuned for more coverage by following The Raptors Insider on Twitter, Instagram, and Facebook.