Photo Credit Douglas P. DeFelice/Getty Images
The 2000s were littered with some memorable drafts. Take 2003, for example, featuring generational talents like LeBron James, Dwyane Wade, Chris Bosh and Carmelo Anthony. Or 2008, a draft that produced two of the most athletic guards we've ever seen in Derrick Rose and Russell Westbrook. The 2006 draft, however, was less memorable. The Raptors ironically had the 1st overall pick, selecting Italian big man Andrea Bargnani. While the pick yielded little for Toronto, this draft is preferred to be remembered as the Kyle Lowry Draft. No, he was not picked by the Raptors. Instead, the Memphis Grizzlies took him with the 24th overall pick, setting off what most consider to be a Hall of Fame career. 
The GROAT may be gone from the North, but he won't escape Raptors fans' minds for a long time. And because we love him so much, we figured we should correct an injustice that has persisted for 15 years: taking him with the first-overall pick in our Raptors Insider 2006 NBA Re-Draft. With our not-so-secret secret out, here is how the rest of the top five shakes out:
5. Brandon Roy (taken 6th by Portland)
Many might see Brandon Roy at five and think it might be too low, and I get that. Roy was an explosive scoring guard that averaged 18.8 points per game for his career, and was one of the best offensive players in the league at the time.
He won NBA Rookie of the Year in 2006-2007, in which he averaged 16.8 points per game and started 55 out of his 57 games. He made three consecutive All-Star games between 2007 and 2010, and was voted to two All-NBA teams (second and third). His best season came in 2008-2009, when he averaged a career-high 22.6 points, shooting at a 48 percent clip from the field and 37.7 percent from three, both career-highs as well.
Roy was bound for superstardom as one of the most exciting back-court players the league had seen in a while. Unfortunately, his career was derailed by injury. He suffered from a lack of cartilage in his knees – an issue he struggled with since college – and his legs broke down quickly due to the demanding and athletic nature of his game. Roy appeared in only 326 games in his five year career, depriving him, the NBA, and its fans of a possible Hall-of-Fame calibre career.
4. Paul Millsap (taken 47th by Utah)
Paul Millsap's success has mostly come from his ability to adapt to the league around him. He came into the NBA as a more traditional power-forward, occupying the post on offence and roaming around the paint for rebounds, rarely picking up the ball far from the basket. As the three-point shot grew in popularity, Millsap worked on his shooting and developed a consistent and reliable stroke from deep, making him an offensive threat from practically anywhere in the half-court.
Over his 15 year career so far, the Louisiana Tech alum has averaged 13.7 points per game, shooting 49 percent from the field and 34.3 percent from beyond the arc. His best years came in his four-season stint with the Hawks, where he averaged 17.4 points, 8.3 rebounds, 3.3 assists, 1.7 steals and 1.2 blocks per game. The four-time All-Star also leads his draft class in games played with 1052.
Millsap has never come close to winning a ring, only making it as far as the Conference Finals with Atlanta and Denver. He signed with the star-laiden Brooklyn Nets this off-season, so he may well end his impressive career with arguably his best shot at a title.
3. Rajon Rondo (taken 21st by Phoenix)
Rajon Rondo is one of the most polarizing players in the NBA today, and has been since he entered the league. Bursting onto the scene in his rookie season and helping the Boston Celtics to their first championship since the Larry Bird era, the point guard seemed destined for greatness.
While the inconsistency of his play and his mysterious, perplexing personality has many undervaluing his legacy, the impact Rondo has had on the league is unquestionable. Two-time NBA champion, four consecutive All-Star appearances, All-NBA and All-Defence nominations, league assist leader in 2014-2015, three-time assists-per-game leader; the accolades are plenty, and worth more respect than the Kentucky man usually gets.
He is also one of the best perimeter defenders of our time, posting a 104 defensive efficiency rating for his career and leading the league in steals in 2009-2010. His ridiculously high basketball IQ has made him one of the most fundamentally sound NBA players of the last decade, even if he isn't known to light up the scoreboard on a nightly basis.
2. LaMarcus Aldridge (taken 2nd by Chicago)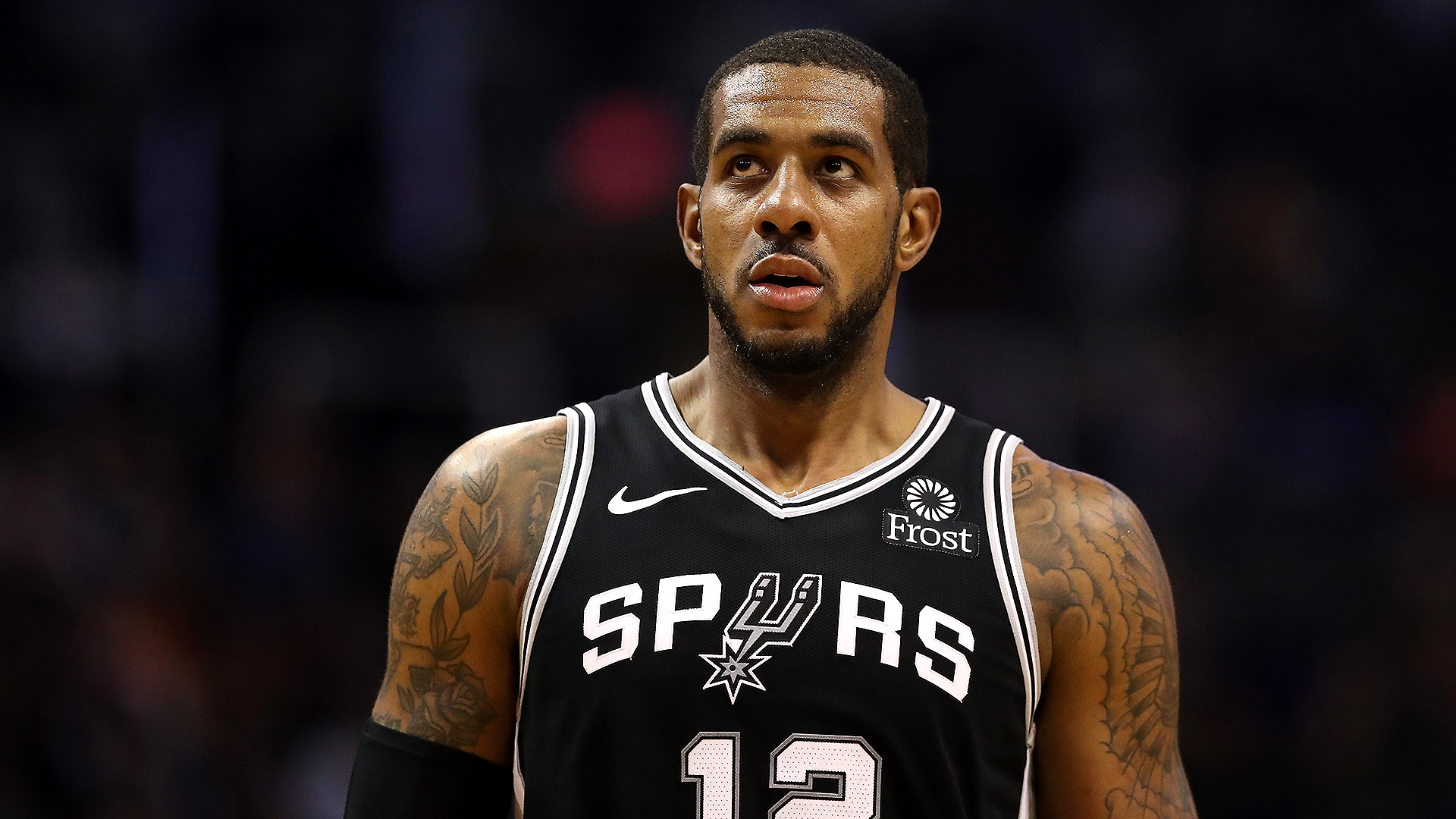 One of the premier post players and scoring big men of his generation, LaMarcus Aldridge has been a model of consistency in the NBA for a long time. His old-school style of play – working defenders with his back to the basket using a variety of moves and lovely footwork – has entertained fans since he entered the league.
The power-forward out of Texas has averaged double-digit points per game in 15 of his 16 seasons, registering a stat-line of 19.4 points, 8.2 rebounds and 1.1 blocks per contest for his career. As he got older, Aldridge got more comfortable with his shot and developed into a reliable three-point shooter with his body not allowing him to grind as much in the paint. While he has failed to win a ring or even make the NBA Finals so far in his career, his average of 20.8 points per game in the postseason makes him the best playoff scorer of his draft class.
The seven-time All-Star has undoubtedly carved out a Hall-of-Fame career as one of the best front-court scorers in NBA history. The ever-elusive championship he's chased his whole career – which he now has a good shot at after signing a one-year deal with Brooklyn two weeks ago – might just be what's missing to truly cement his legacy as a great.
1. Kyle Lowry (taken 24th by Memphis)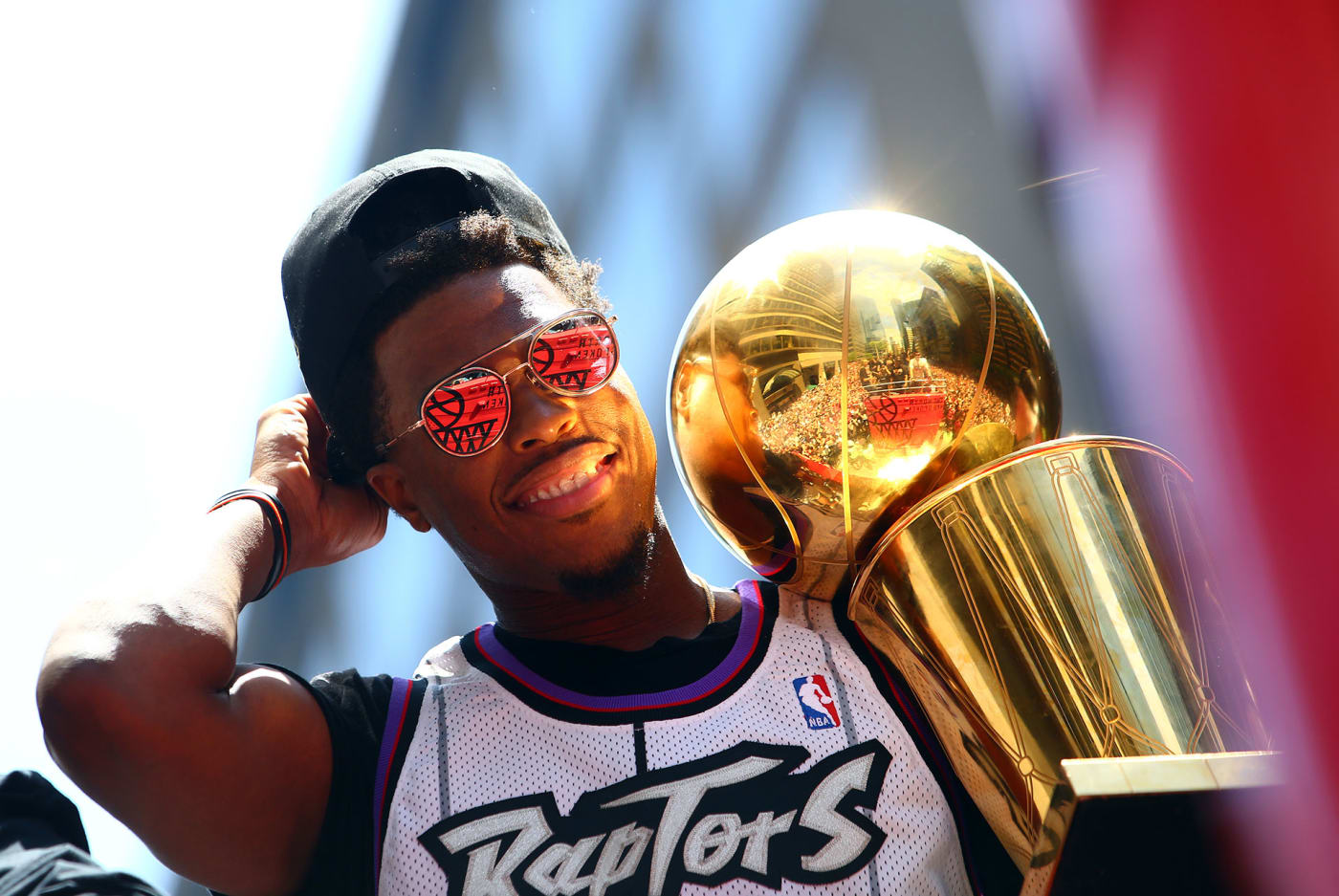 This might not be the most popular choice around the NBA, but it seems Raptors' fans and followers are the only ones who truly cherish and value Kyle Lowry the way he deserves to be. He is, without a doubt, the greatest Raptor of all time, a notion that was never clearer than when the tributes poured out on social media from admirers and teammates following the sign-and-trade deal sending him to Miami this offseason.
While his career stats might not be as flashy as some others' on this list, it's his leadership, IQ and intangibles that stood out and made him special. In nine seasons in Toronto, he averaged 17.5 points, 7.1 assists, 4.9 rebounds and 1.3 steals in 601 games, managing a 42.5 percent field-goal percentage and 37.7 percent from deep. He averaged over 20 points per game in consecutive seasons (2015-2016 & 2016-2017) and featured in six consecutive All-Star games between 2014 and 2020.
A proven and gifted scorer, Lowry takes great pride in his work on the defensive end as well, often proving to be more of an obstacle than his 6-foot frame would suggest. His 1,283 steals are the tenth-best active figure in the NBA and he is among the leaders in drawn charges every year. Few can match his hunger and intensity on the court; a mindset that hasn't changed one bit, despite his aging body.
There is no NBA championship for Toronto without Kyle Lowry. Toronto would not be one of the best and biggest markets in the NBA if it weren't for Kyle Lowry. Kyle has given Canada memories to be eternally grateful for, carrying a standard of excellence as a player and person throughout his time with the Raptors. He still has some time to go, and over the next few years, he'll undoubtedly strengthen his case for an induction into the Naismith Memorial Basketball Hall of Fame.