Photo Credit: Mike Cassese/REUTERS
After an impressive thirteen year career, seven of them as the face of the Toronto Raptors franchise, Chris Bosh will be honoured with enshrinement into the Naismith Memorial Basketball Hall of Fame this fall. CB4 will join 15 other individuals who have earned the prestigious distinction of becoming a basketball hall-of-famer.
Bosh was a superstar and one of the best players to ever wear a Raptors jersey. While earning his two NBA Championships with the Heat and a gold medal with the United States national team, Bosh still left a lasting impact on the Raptors franchise.
CB4 played extraordinary in seven seasons for Toronto, leading them in virtually every major statistical category before he left for Miami in 2010. From the moment he got on the team, Bosh was tasked with a pivotal role and did all he could to will the Raptors to success. Unfortunately, Toronto was not able to build a strong enough supporting cast around him and Bosh eventually seeked an opportunity in south beach to pursue a ring.
2003 NBA Draft: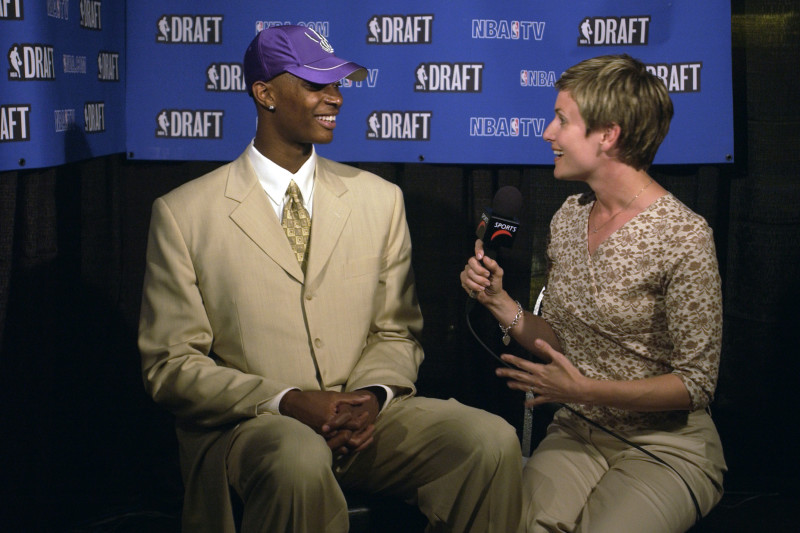 While often looked at as an example of atrocious suit-choices, the 2003 NBA Draft was also regarded as one of the most talented draft classes. LeBron James, Carmelo Anthony and Dwyane Wade were all drafted within the top five picks as the Raptors took Bosh with the fourth.
Playing with Raptors legend Vince Carter who was in his last season with the team, Bosh was able to make an immediate impact with the team.
Bosh took on a big role, averaging 33.5 minutes per game in his rookie season, while scoring 11.5 points to go along with 7 rebounds. Bosh was named to the NBA All-Rookie first team in his first season, as he was beginning to display how special of a player he really was.
Face of the Franchise: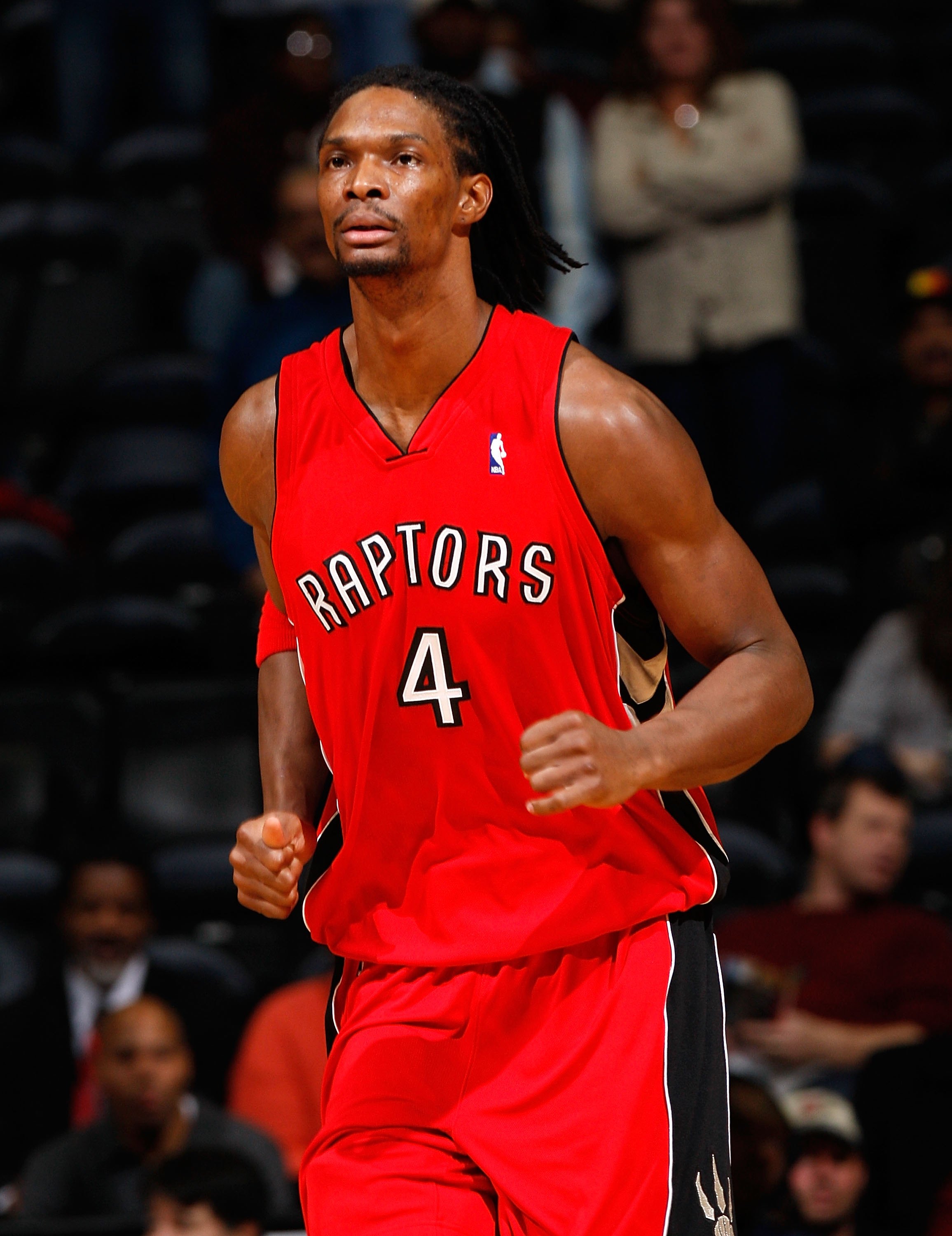 After Vince Carter departed the team in 2004, Bosh became the undoubted leader of the Toronto Raptors. He embraced the role and continued to improve over the next five seasons, averaging over 22 points per game. In his first full season without Carter, Bosh displayed his unique ability as a big-man, consistently recording double-doubles and being selected to his first all-star game.
Bosh achieved several accolades throughout his career. Five of his 11 all-star appearances were with Toronto, while he made his only All-NBA team in 2007 as a member of the Raptors- being selected as the second-team center after the 2006-07 season.
Upon leaving the Raptors in 2010, Bosh cemented himself as the best player to play for Toronto. A decade later, he still leads the franchise in all-time rebounds, double-doubles and blocks. Kyle Lowry was able to surpass him this past year, dropping Bosh to third in minutes played and points scored. Also behind DeMar DeRozan, who Bosh briefly played with in Toronto before leaving for Miami in 2010.
DIVISION TITLE:
Led by a dominant season from Bosh, the Raptors were able to make history with their first division title in 2007. Bosh averaged 22.6 points along with 10.7 rebounds to be named to the All-NBA Second team, while Coach Sam Mitchell won NBA Coach of the Year.
The season was massive for the franchise's development as they qualified for the playoffs for the first time in five years and won their first ever division title. A 47-35 record led Toronto to the third seed in the Eastern Conference and although suffering a first-round exit, the Raptors and Chris Bosh had the pieces in place for a successful future.
Career-high performance:
On January 20th, 2010, in his final season with the Raptors, Chris Bosh put together the highest scoring performance of his career. Bosh scored 44 points on 58% shooting but the Raptors fell by six to Milwaukee.
The two highest scorers outside of Bosh were Hedo Turkoglu with 13 and Andrea Bargnani with 10 points. This emphasized the importance of Bosh as he attempted to will his team to victory without much of a supporting cast. A game and story that accurately defined his career with Toronto.
Although his career ended early due to a blood-clotting illness, Bosh finished his career with nearly 900 games played. In his prime, he was considered one of the best players in the association and he will forever be remembered as one of the best Raptors to have played for the franchise.
As deserved, Bosh will now be honoured with the highest award an NBA player can receive when he is enshrined into the Naismith Basketball Hall of Fame this fall.