Graphic Credit: Shane Zilberberg
Click here to read Hunger Games: Comparing the Toronto Raptors to Potato Chips
If you can believe it, I'm really allowed to do this again.
Hunger Games has become perhaps the best series on the internet for comparing basketball players to food, and a lot of that has to do with the fact that it's pretty much the only series on the internet for comparing basketball players to food. I still relish the opportunity, and I don't take it lightly.
I've never seen the Hunger Games film franchise, but after extensive research, I'm beginning to have some doubts that it's about eating food. In any case, I'm slowly working my way around the table and moving on from snacks to dessert.
When it comes to chips, I know that like the back of my hand. I'm almost ashamed to admit this, but I'm not a huge ice cream eater. It's one of those things that I can have a couple of bites at a time, but I'm never specifically craving it. Weird, I know, but it is what it is, and today, that's what's on my brain.
As it so happens, today is going to be one of the hottest days of the whole summer in Toronto. So, naturally, I got to thinking: if the Toronto Raptors players were ice creams, which ones would they be and why?
It's a perfect time to sit down, grab a frosty cone, and imagine your favourite basketball players as ice cream. Stay cool, friends.
Let's begin!
Nick Nurse – Chocolate
Sometimes, it's good to start off real simple. Chocolate is the ice cream you call upon for executing the fundamentals of the whole dessert to begin with, and as the head coach, Nick Nurse's role is no different.
His coaching philosophy is the same: defend hard, make the right plays, and you will get easy buckets. Chocolate ice cream needs to set the tone right off the bat with its sweet, succulent flavour, and the rest takes care of itself. Without a doubt one of the most popular in the whole store, and everybody wishes they could have one – rightfully so.
Gary Trent Jr. – Dulche De Leche
Smooth and sweet, this is an ice cream for the cool and sophisticated individual.
For those who don't know, dulche de leche is made by fusing ice cream with melted down caramel, and optionally, you can drizzle more caramel on top to make it an even sweeter experience. Everything about that just seems exquisite, and one could say the same about Trent. On the court, he's controlled and smooth. The off-court drip goes hard too. Safe to say Trent is chilling with this pick.
Pascal Siakam – Peppermint
I must say, it's not easy trying to pair the sweetest treat with the spiciest player.
Nevertheless, one thing this ice cream does not lack is fieriness. There aren't many options with Spicy P when it comes to ice cream, unless you're into very experimental flavors and go for jalapeño, which I can't speak to personally, but I imagine it's a hard sell. In any case, Peppermint P works just as fine, and we look forward to seeing him back on the court when he gets there.
Masai Ujiri – Chocolate Chip Cookie Dough
The undisputed ice cream for the people. Seriously, have you ever heard of anybody not liking chocolate chip cookie dough anything?
Masai Ujiri is one of the most revered figures in Raptors history, and rightfully so. He's changed the entire trajectory of this franchise upon his arrival in 2013, he's delivered a championship, and is in the midst of an exciting rebuild that will once again endear fans to him. There's just no arguing this one as the king of ice cream, and with Ujiri securing a big deal from Toronto, he rightfully sits at the top of the chain.
OG Anunoby – Vanilla
Plain on the outside. Not as flashy as some of the other ice creams out there, but it always gets the job done for you, no matter what.
It's kind of funny how vanilla ice cream has always been there for us, and yet we always seem to be looking past it. Anunoby has continually developed his game, and yet received some horrendous snubs for All-Defensive teams over the past couple of seasons. Yet, under the radar, he continues to be one of the team's highest impact players, and will be for many years to come. There's nothing vanilla about that!
Fred VanVleet – Banana Split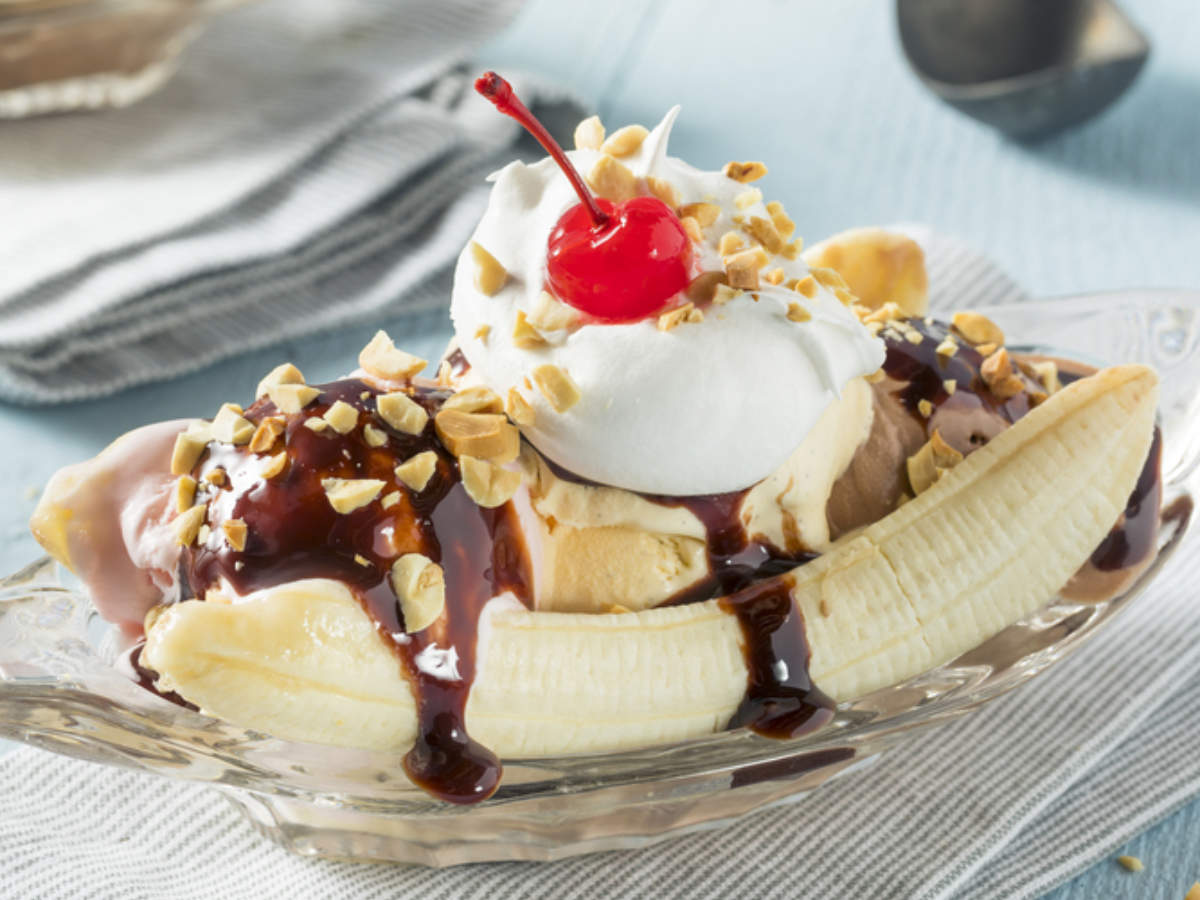 While technically not its own flavor in a sense, this ice cream brings a little bit of everything to the table, and is only for those with insatiable appetites.
Whenever Freddy steps onto the court, he is usually the hungriest one out there; and who's to blame him? He's had to scrap, (sweet) tooth and nail, for everything throughout his career. The "bet on yourself" mantra never stops, and Fred is the type of person who constantly strives to do the most. Therefore, this do-it-all, overloaded dessert belongs to the man on the court with the smallest stature and the biggest heart.
Bobby Webster – Mango
Relatively unknown on the mainstream ice cream scene, but extremely popular within niche crowds.
Bobby Webster rose through the NBA ranks at an extremely young age thanks to a bright analytical mind, and though he's been the Raptors' general manager for four years now, people not paying attention still don't seem to know who he is or what he does. Make no mistake, he is as important to this team as anybody, and even if he operates a little differently than most, he still delivers every time.
Scottie Barnes – Mint Chocolate Chip
Adding a chilling sensation on top of a chilled dessert becomes an overwhelming presence that you cannot ignore – even if it isn't everybody's top choice to begin with.
Malachi Flynn – Strawberry
I swear, I didn't do this just because of the Red VanVleet nickname.
Strawberry ice cream has a lot of redeeming qualities, and just because it doesn't fit the conventional mold of what other ice creams are doesn't make it any less effective with its smooth taste. Flynn is undersized for the NBA, but he always delivers smooth experience on the court that makes you wonder why you ever passed it over in the first place.
Chris Boucher – Maple Bacon
A mix of sweet and savory, and yet, uniquely Canadian.
Boucher continues to mix it up on the court, adding more to his game every year. It's a fun ice cream, and it took a while for people to accept it for what it is and understand how it works, but once you do, you don't regret it.
Precious Achiuwa – Rocky Road
The toughest and most rugged ice cream on the market.
To put it politely, Rocky Road takes no prisoners. The big chunks and rough exterior make it tough to navigate, and it might take longer than you expect for the payoff. If you stick with it, and you can forgive its initial misgivings, you're in for an absolute treat.
So, you better be ready for it. Otherwise, Rocky Road is gonna getcha.
Khem Birch – Lemon Sorbet
Some people don't even think this counts as ice cream. They're wrong and just aren't consuming it in the right setting.
Lemon sorbet is the backbone of a good meal as the palette cleanser. Khem Birch is the team's palette cleanser in his supporting role as a rim protector and roll guy. There is so much more than meets the eye here, and even if he is an undersized big, he still does the job well and cleans up after everyone else.
Justin Champagnie – Rum 'n Raisin
This ice cream certifiably goes hard. Champagnie's relentless motor is akin to the way this ice cream comes with a hard taste that takes a long time to wash away. Not for the faint of heart, and not for everybody, but the hardcore fans know what's up here.
Goran Dragic – Green Tea
Before anybody even got to know it, they decided they don't like it very much. Maybe a select few will pick it up and enjoy it, but most just gave up from the jump.
Dalano Banton – Kraft Dinner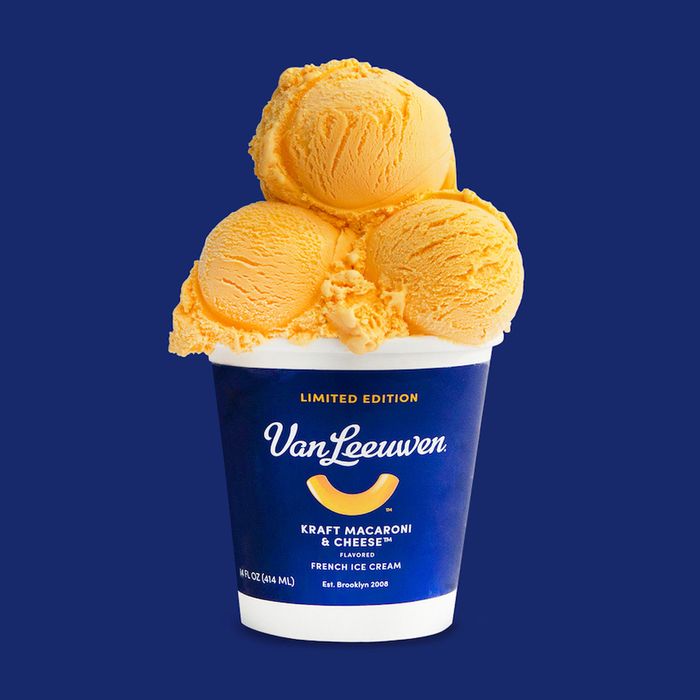 Come on, you've GOT to have heard of this one, right?
One of the oddest fusions to grace the food and beverage market, perhaps ever. Banton, in the same manner, is very unconventional as a 6-foot-9 point guard. Frowned upon at first before realizing what we have on our hands, and now extremely popular.
He's fun and he doesn't care that he's different, and that's exactly why he love him.
Stay tuned for more coverage by following The Raptors Insider on Twitter, Instagram, and Facebook.