As the NBA G League bubble season comes to a close, there are plenty of takeaways for the Raptors 905 and they walk out on an extremely high note.
Finishing as the league's regular season top seed with a 12-3 record, the 905 fell in the semifinals to the eventual champion Delaware Blue Coats after routing the G League Ignite in round one. That being said, they were flat out dominant during the regular season, posting the league's best offensive rating, net rating, assist-to-turnover ratio, and effective field goal percentage. Winning 13 out of 17 games in a span of 28 days is not an easy thing to do, and this team should be proud of what they accomplished in such a short time.
Offensively, they were a machine, methodically cutting through their opponents like a buzzsaw. Eight players averaged double digit points, eight players shot 45 percent from the field or better, and six players averaged 3.0 assists per game or more. Every stat points to a team that moved the ball well, generated clean looks, and knocked them down at a high clip. While it didn't translate to a championship, it brought the team tremendous success and saw players grow over the course of the year.
Way back in our Raptors 905 season preview, we looked to three key areas that would tell us how the season would unfold. While there were certainly some unexpected hiccups along the way there are plenty of positives to look at.
With this in mind, let's revisit these topics and see how they played out:
Raptors Rookies Showed A Lot In A Little Time
Despite a short run in the NBA G League bubble, Malachi Flynn and Jalen Harris delivered on the promise the Raptors saw when they drafted them back in November.
Flynn (20.8 PPG, 4.5 RPG, 5.5 APG, 1.5 SPG) came into the bubble as the youngest player on the 905, yet he emerged as their leader. One of the most impressive aspects of his game that he showcased was his ability to create separation from his defender. He has plenty of moves to shake his defender and generated lots of clean looks for himself and others.
The most important thing for him was to be a floor general and playmaker. He did just that, posting a 2.5 assist-to-turnover ratio and really developing his vision. This is important for him especially as he develops into an NBA-level player, as he needs to learn to be in control at all times. Nevertheless, this was a great learning experience for Flynn and one that should serve him well as he potentially graduates to the Raptors rotation next season.
For Harris, he made the most of his opportunities. It took some time, but once he got comfortable, he was able to get his buckets within the flow of the offence and shined in his role as a sparkplug scorer. Translating to the NBA, he will have to prove that he can score on NBA defences, but this was a really good start for him. He shot the ball well from the floor overall, he got to his spots, generated clean looks, and he contributed across the board.
For the Raptors, they have to be encouraged by what they saw from Flynn and Harris in the bubble. Historically, the next step for these two will be spot rotation minutes. They will have to take those lessons learned from G League basketball this year and apply them when they get their chance.
The Veterans Play Their Way Back Into the League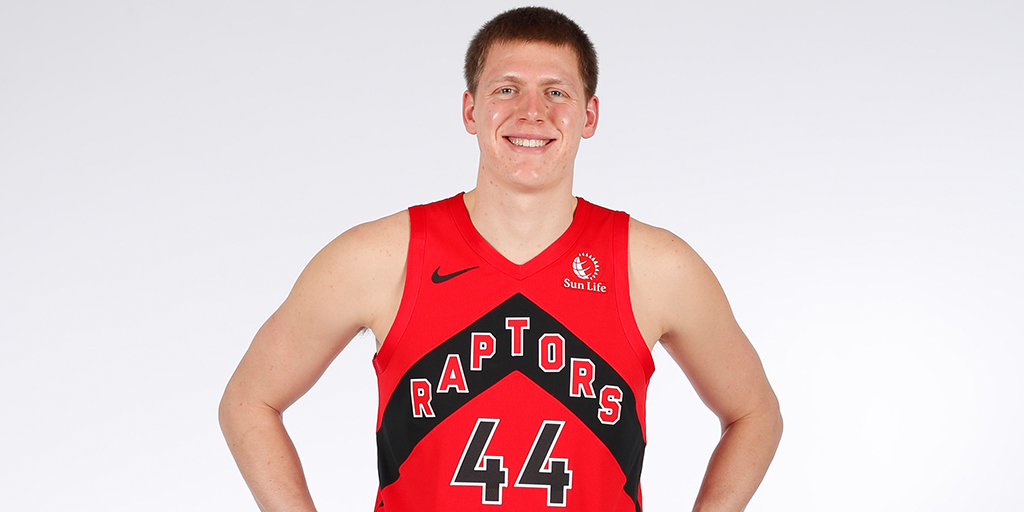 I'm going to say this right off the bat: do not be surprised if Henry Ellenson and Gary Payton II end up securing spots on the Raptors' roster next season.
Ellenson has already found his way back to the NBA after a brilliant showcase, signing a 10-day contract with the Raptors on Wednesday. He led the 905 in scoring and he posted by far the most efficient season of his G League career. Ellenson generated clean looks by moving all over the floor, scoring in catch-and-shoot and curl situations, and even showcased an ability to take opposing big men off the dribble. Ellenson was a major factor in the 905's success this year and his spacing was invaluable. His journey back to the NBA is nothing if not well deserved.
There is a very real scenario where Payton II slides into the Stanley Johnson-archetype role off the bench for Toronto next season: a bouncy, athletic wing who can provide strong on-ball defence and score in transition. Payton's backyard hoop sessions with his father clearly paid off as he showed shades of The Glove in Orlando, averaging a ridiculous 2.5 steals per game. During his NBA stint, he was exposed for his lack of shot creation, but he has rediscovered himself as a defence-first player who can get some buckets within the flow of the offence. If the Raptors do wind up losing Johnson to a higher bidder, The Mitten could easily be a viable replacement.
The 905's season was largely a team effort, and it will result in plenty of guys securing opportunities next year. Alize Johnson, Matt Mooney, and Nik Stauskas will all most likely get training camp invites with the Raptors or elsewhere in the NBA and should have a chance of making a roster as well. Johnson could very well find a role as a big off the bench who can crash the glass and provide energy, while Stauskas and Mooney shot the ball well enough to warrant a second look.
For this group of veterans, they earned every opportunity they are about to receive. Whether with the Raptors or elsewhere, these guys have proven they belong, and should be rewarded as such.
A Brilliant Showcase for the Coaches
You don't lead the league in several major statistical categories and finish as the first seed without some excellent coaching.
Patrick Mutombo and his two lead assistants, Brittni Donaldson and John Bennett, provided strong leadership for this young group and got them to buy into something bigger than themselves. Even without a championship to show for it, they should feel incredibly proud of what they accomplished this season.
The attitude of the team was simple: if you play together, you will win together. This is especially important given both the Raptors 905's roster and the nature of the G League. Too often you see players who are only in it for themselves; guys who pad their statistics in an attempt to step over others for personal accolades, or to try to showcase themselves for the NBA.
The Raptors' philosophy was different in that they instilled the message that if the sum is greater than individual parts, the rest will take care of itself. For young and impressionable players like Flynn and Harris, this is especially important. For players with NBA experience such as Johnson, Ellenson, Payton, and Stauskas, it can be difficult to swallow your pride and accept.
Yet, that is exactly how it happened for them. Flynn and Harris took invaluable lessons in NBA game preparation and how to contribute to winning basketball. The NBA vets put their faith in the process and it is incredibly likely they'll be rewarded with what they hoped to achieve; returning to the big leagues. A lot of G League teams don't get this part of the process right, but the Raptors have done it time and time again.
Mutombo, Donaldson, and Bennett led this charge by instilling the right culture from day one. Their scouting and game preparation was top of the line. All of this is going to pay dividends for the organization and the individuals that participated in this season; the coaches have gained valuable experience that will help them later on, and the players are going to get their well-deserved opportunities.
Kudos to the coaching staff for an excellent job. While this was certainly an unorthodox G League season, the team gained a lot from it and are better off for having gone through it.
'Til next year!