The Toronto Raptors may not have impressed anyone with their performance on the court this season, but they certainly turned heads for having some of the best fashion in the league thanks to the style and creativity from their players.
Former Raptor Serge Ibaka was known as a fashion icon while he played in Toronto, showing off some of his best outfits during his time with the Raptors. But how does he compare now to one of Toronto's newest Raptors? Newcomer Gary Trent Jr. is giving Serge a run for his money as the up-and-coming fashion icon of the team in just a short amount of time.
In this head-to-head battle, I will break down some of the best and worst fits Ibaka and Trent Jr. have presented us with as Raptors. Let's dive into the categories and outfits for the Raptors Fit Frenzy:
Most Memorable: Scarf vs Silk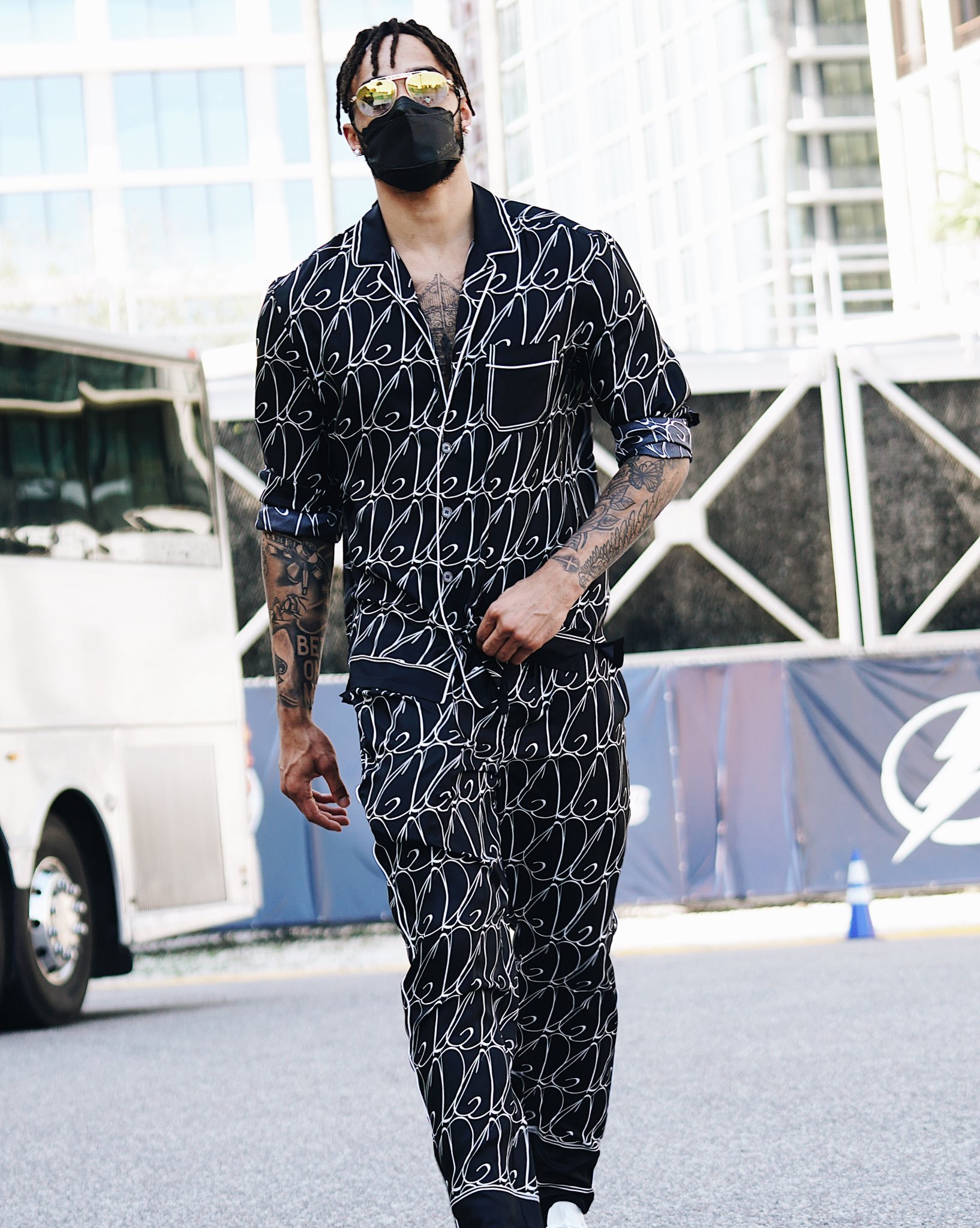 While both players were said to have apparently been inspired by OG Anunoby, these are definitely their most iconic outfits as Raptors.
I will give the edge to Ibaka for this one simply because of the boldness and confidence to pull off such a large piece. Ibaka choosing to wear a body scarf in response to his viral "What about scarves" moment with OG still stands as more iconic for now over Trent Jr.'s Twitter response.
Cozy Fit: Serge's Givenchy Sweatsuit vs Gary's Groutfit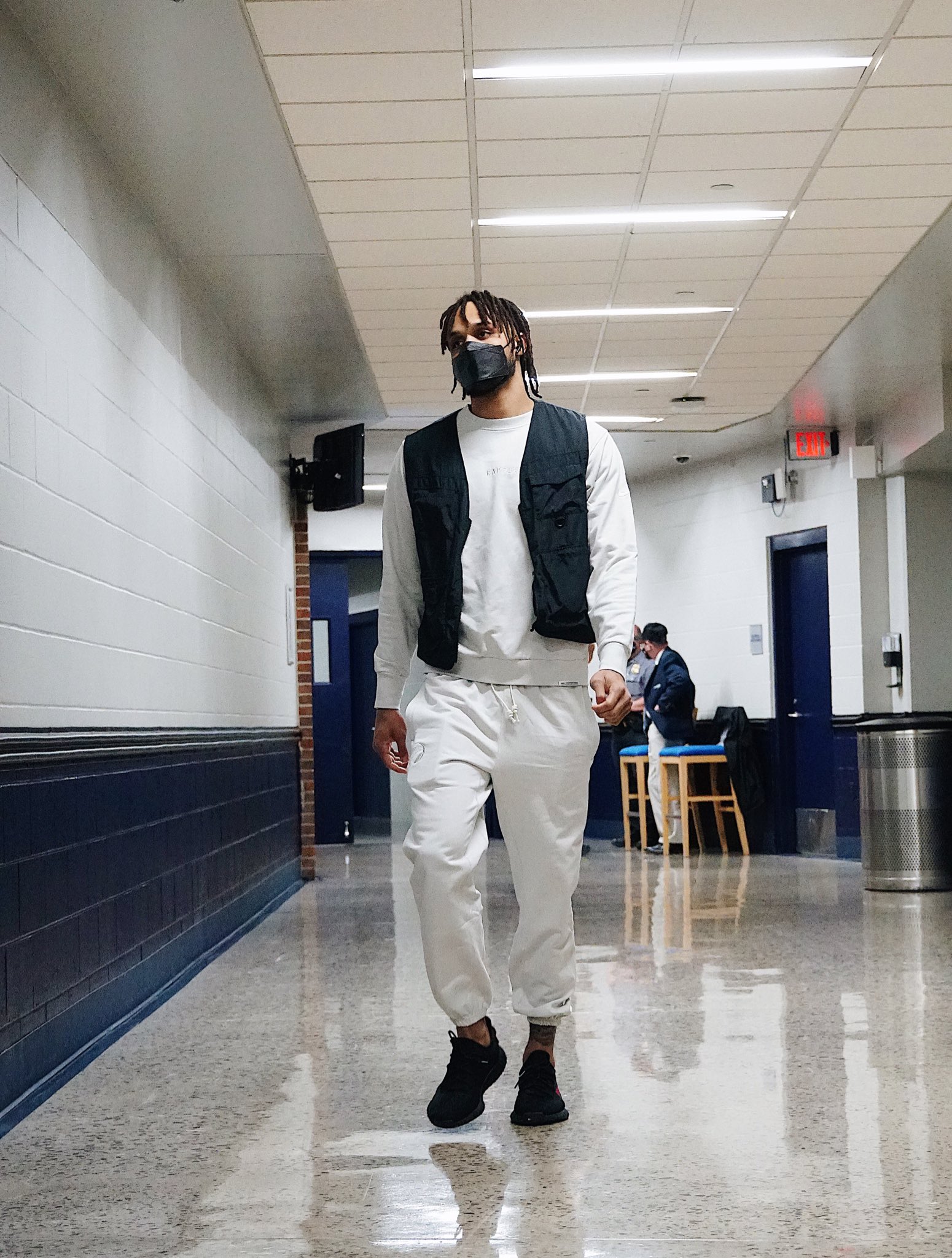 Who wouldn't want to wear a sweatsuit to work am I right?
While Serge is wearing the designer name brand suit, I have to give the edge to Gary Trent Jr. for the cozy fit. It was hard enough to find a cozy outfit for Serge since he only likes to dress "avec classe" – this was one of the only casual outfits I could find. Trent Jr.'s all-grey fit (groutfit is the term for those who don't know) adds a nice accent of the black cargo vest to keep this outfit minimal and truly cozy. Ibaka is not the type to dress cozy when the cameras are around.
Outfit to Forget: Lumberjack Serge vs Snakeprint Gary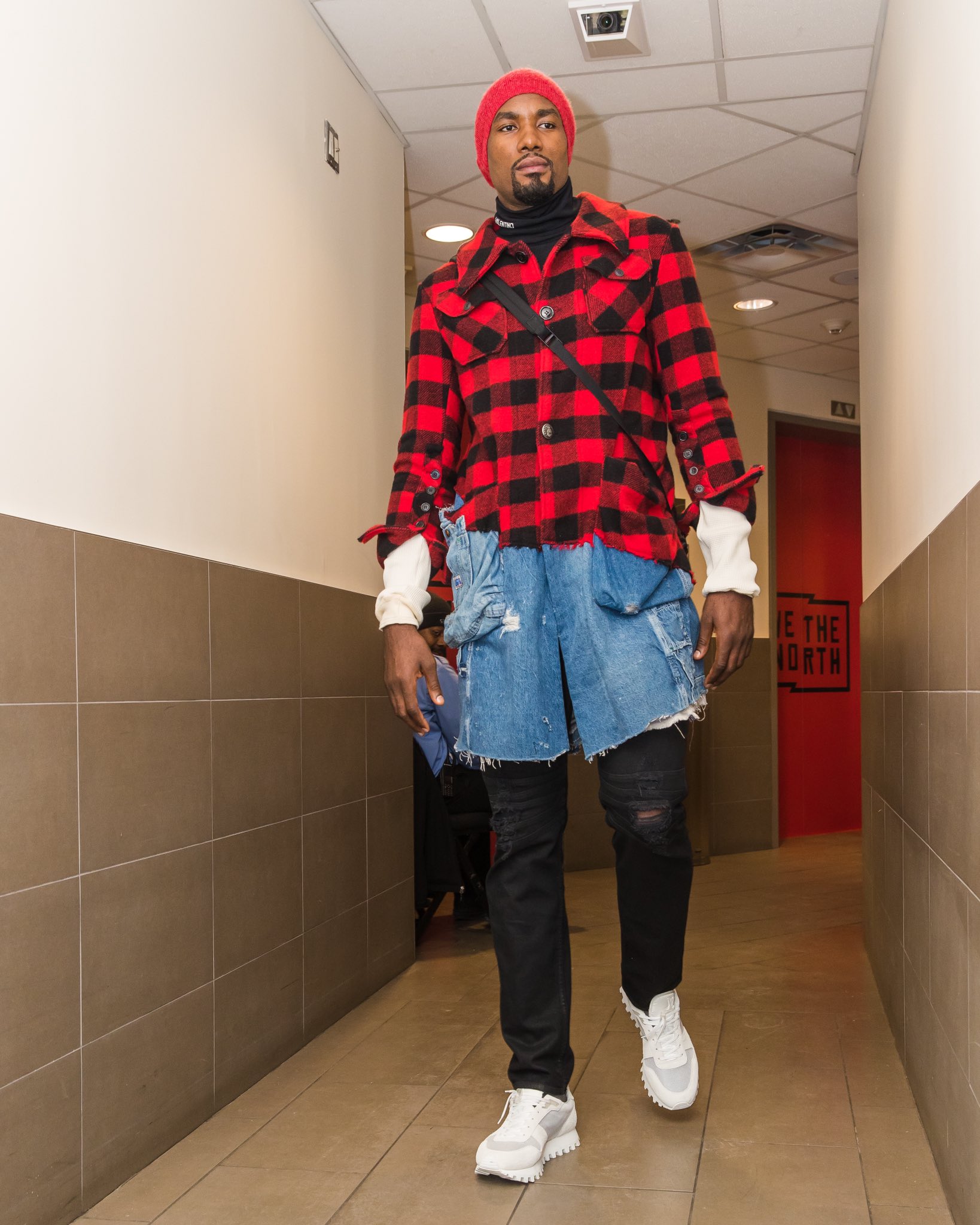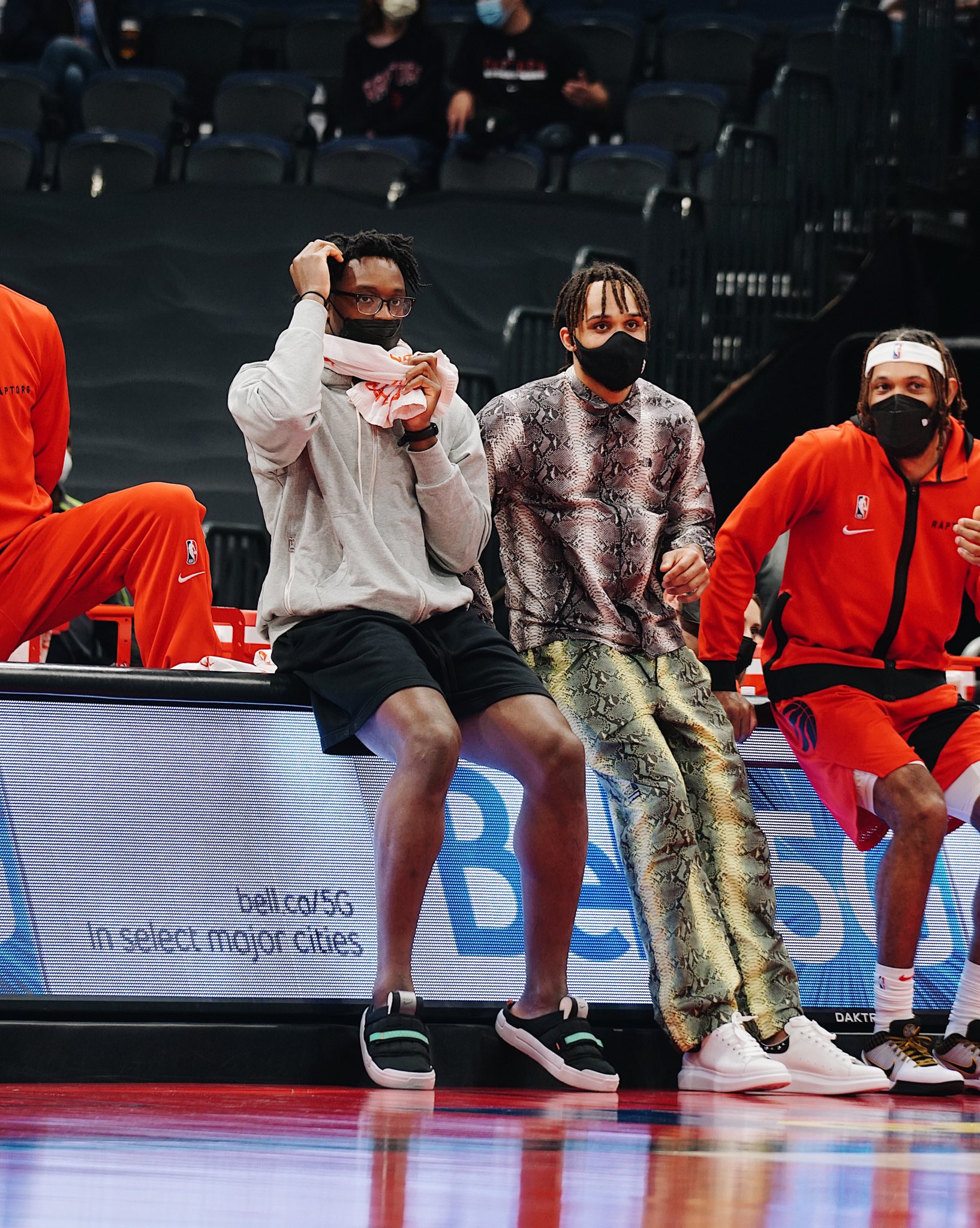 To be honest, I am not sure what these two were thinking with these outfits. I can respect the boldness and creativity, but the nicest way to say it is "this ain't it guys".
I would honestly give these guys no points for these outfits, but if I have to choose the better of the two, I'll pick GTJ simply because the clothes actually fit nicely despite the awful pattern. I am not sure what Serge was thinking wearing something that he potentially attempted to sew himself…stick to the basketball Serge.
Raptor Red and Black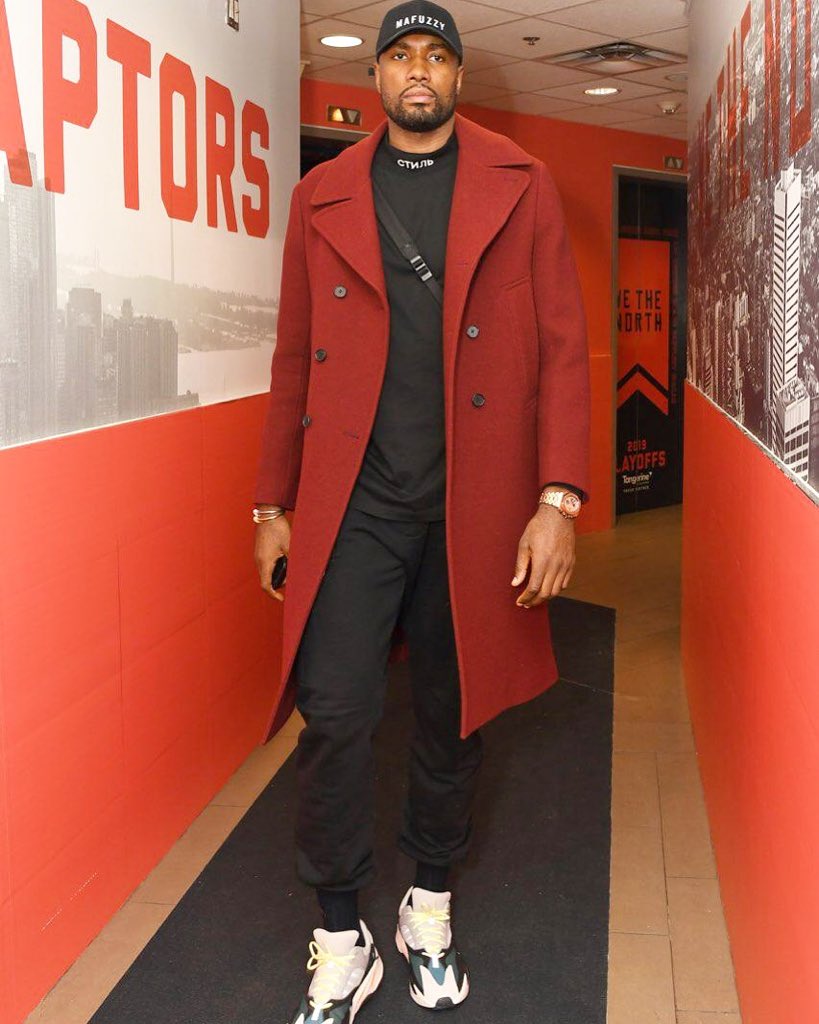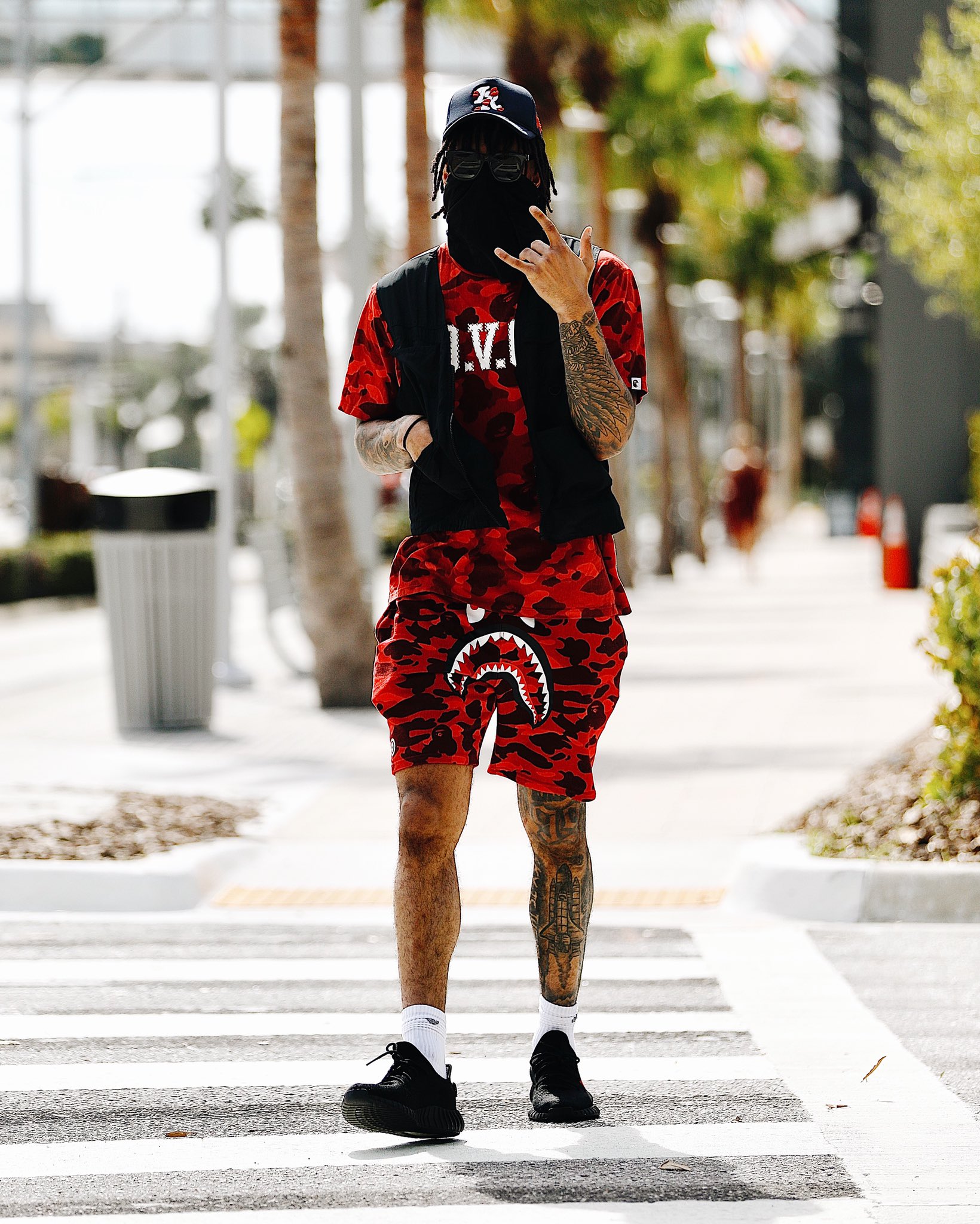 Now this one was a hard choice. Both fits are very different styles that showcase the modern day Raptor red and black colour-ways. I really admire all elements from both outfits down to the fine details – Gary repping the red and black OVO camouflage on his first day as a Raptor, while Serge repping his own personal Mafuzzy hat to match the print of the Gosha Rubchinskiy mock neck.
I will have to give the edge to Serge for this one for his ability to elevate the streetwear look with his combination of the red peacoat. Respect to both players though as these are both great fits for each respective style.
Final Showdown: Kai's Choice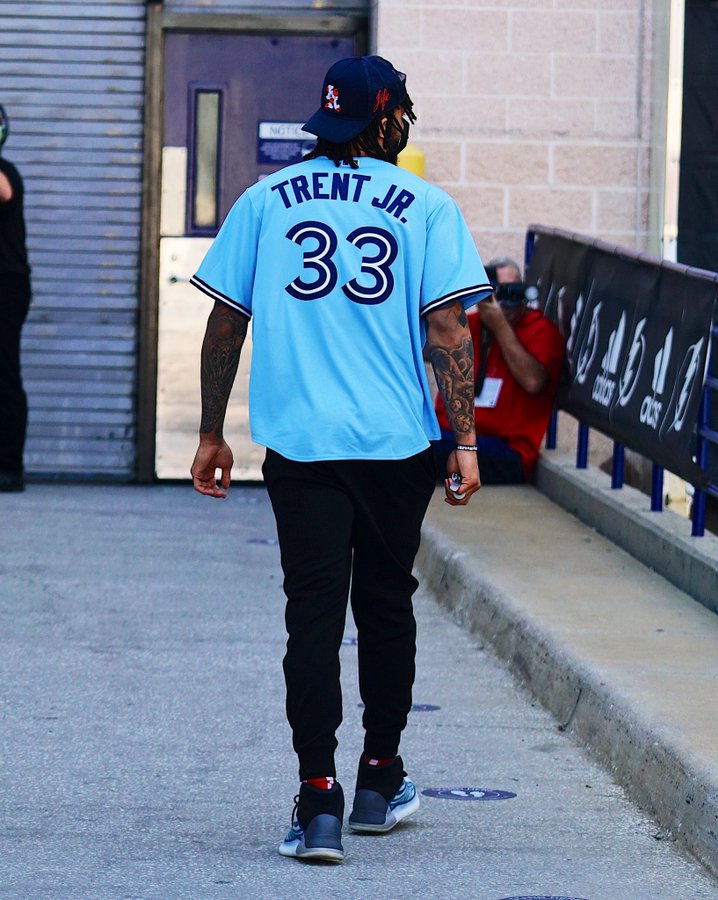 Coming into the final fit category with my personal favourites, I want to reiterate again that this was another difficult decision. Both players' styles are very personalized to them and it makes it hard to choose one over the other because both are so good for their respective categories.
I like Serge's use of the plain turtleneck to really show off the multi-colour plaid suit (Don Cherry would be proud). For the final pick however, I will have to go with Trent Jr. simply for getting a personalized Toronto Blue Jays jersey so early into joining the Raptors. This jersey shows how much he really embraces the team and the city, and we love him for that already. Plus the baby blue is a nice touch instead of the traditional white or blue.
Final Score: Serge Ibaka – 2, Gary Trent Jr. – 3
Ultimately for this showdown it's the newest Raptor that takes the crown. Fashion is always evolving, and as the Raptors move into a more youthful direction with their team, the players' fashion also follows. We will still miss the amazing outfits Ibaka brought us during his time here in Toronto. He has left an impact within the Toronto fashion scene and has rightfully passed the torch on to someone who embraces that same bold and eye catching fashion sense.