Photo Credit: Canada Basketball
With training camp just six weeks away, the Toronto Raptors are still searching for talented additions to their roster.
The Toronto Raptors have reportedly shown interest in adding veteran guard Kevin Pangos to their roster, TotalBasket®'s Christos Harpidis has told the Raptors Insider. Telesport RS also contributed to this story.
Pangos, a 28 year-old from Newmarket, Ontario, spent the last season playing in Russia for Basket Club Zenit Saint Petersburg. That year, he averaged 13.5 points and 6.6 assists per game, while shooting 45% from the field overall and an impressive 39% from three point range.
Now a free agent, Pangos is reportedly still discussing deals with European teams, including Košarkaški Klub Partizan in Serbia. If Pangos were to remain in Europe, he is seeking a two-year deal that includes an exit clause for an NBA deal at the conclusion of the first season, Harpidis tells The Raptors Insider. Pangos ultimately hopes to sign an NBA deal, but is amenable to remaining in Europe for one more season if nothing materializes.
Harpidis also tells The Raptors Insider that the Memphis Grizzlies had been showing interest in Pangos, but after a series of trades over the last few days, their roster is now at full capacity, and the most they would be able to offer is an Exhibit 10 contract. Conversely, the Raptors would be able to offer a standard NBA deal in order to entice Pangos to make the move to the NBA.
Pangos would have lots of familiarity with Toronto's roster; he would join three fellow Canadians on the roster in Khem Birch, Chris Boucher, as well as Dalano Banton. Head coach Nick Nurse is also the head coach of Canada's international men's basketball team, and while he has never coached Pangos in any competition, the two share a connection and it would serve as an opportunity to build rapport for future Canada Basketball games.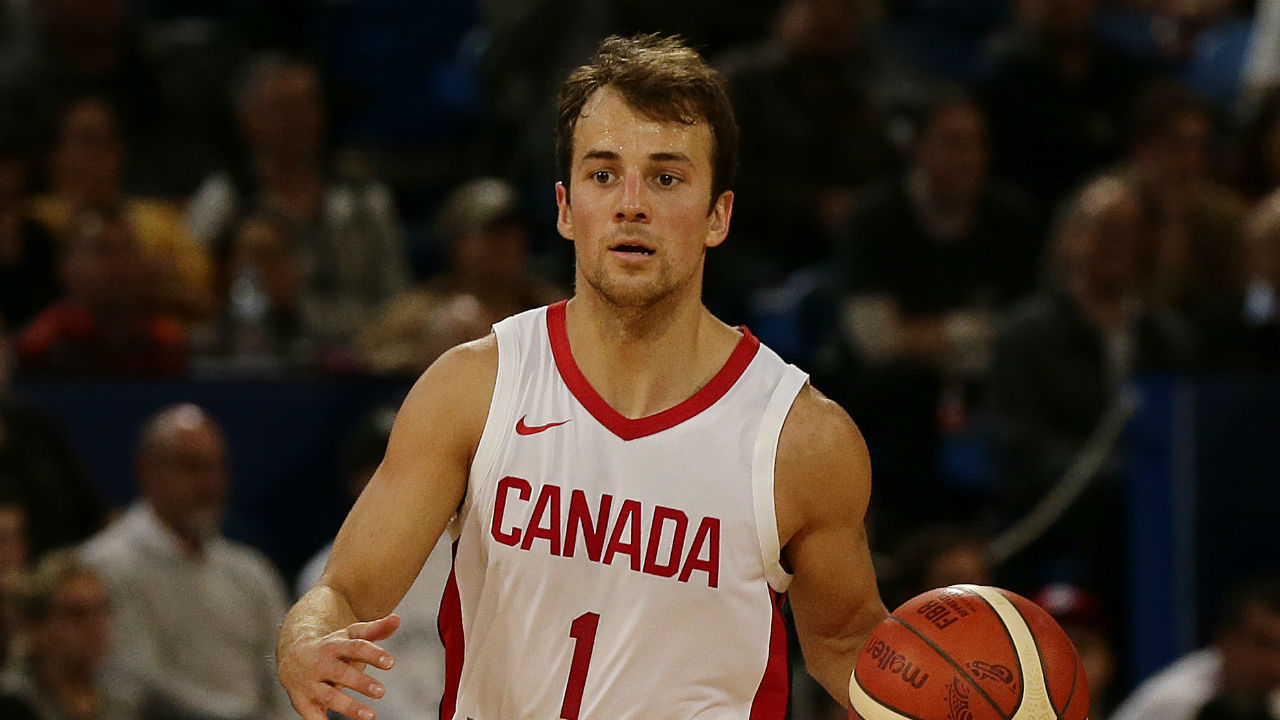 With Toronto reportedly also looking to deal veteran guard Goran Dragic, Pangos would provide insurance in the event that Dragic is not with the team by the start of the season. With strong off-ball movement and a steady shot, Pangos would have the ability to make a very positive impact next to Malachi Flynn and provide spacing in many lineups.
While Pangos has yet to make any decisions about his future, the prospect of him joining his hometown Raptors is an exciting one nonetheless, and he would be an excellent fit with the organization.
Stay tuned for more coverage by following The Raptors Insider on Twitter, Instagram, and Facebook.