A preview of the exclusive Black Lives Matter fashion was first seen worn by the Toronto Raptors while in the Orlando NBA Bubble. Good news for everyone is that the collection has now become available for purchase.
The Raptors have officially released an influential Black Lives Matter inspired collection that fans can now have the opportunity to own themselves. The team has partnered with popular Canadian company Peace Collective to help produce the limited edition apparel for fans to enjoy. This is a great partnership, as it sees two big Canadian influences come together for a worthy cause.
The design of the merchandise was created by local Toronto artists Adeyemi Adegbesan and Mark Stoddart, who combine the intersectionality of black identity through art and fashion. Each fashion piece holds a powerful phrase or image created in collaboration from the artists. Both artists additionally use their platforms as local activists in the Toronto community, in order to spread awareness and educate youth on Black culture through non traditional mediums.
All the proceeds from this initiative are donated towards other local Toronto initiatives and not-for-profit organizations based on the artists' choosing.
The Toronto Raptors continue to be leaders in the world of professional sports by expressing their stance on the current social climate and advocating for social change and racial equality. From the team bus being wrapped in Black Lives Matter, to the fashion pieces they express, the Raptors continue to advocate, and now want their fans to share this voice and be a part of the movement.
Here are some samples of the collection that offers various options including masks, t-shirts, and hoodies: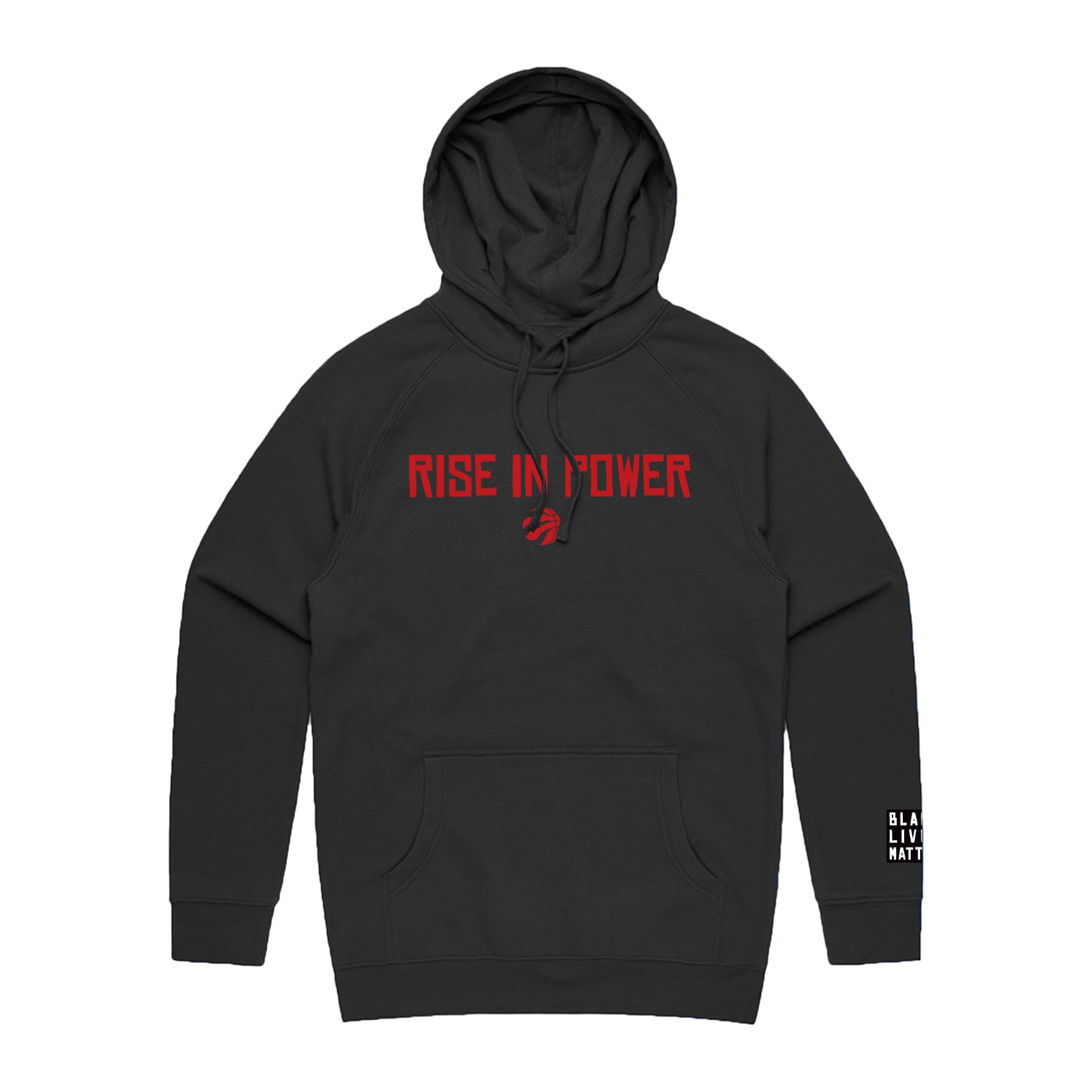 Make sure to check out Real Sports apparel to purchase your merchandise and show your support at shop.realsports.ca.